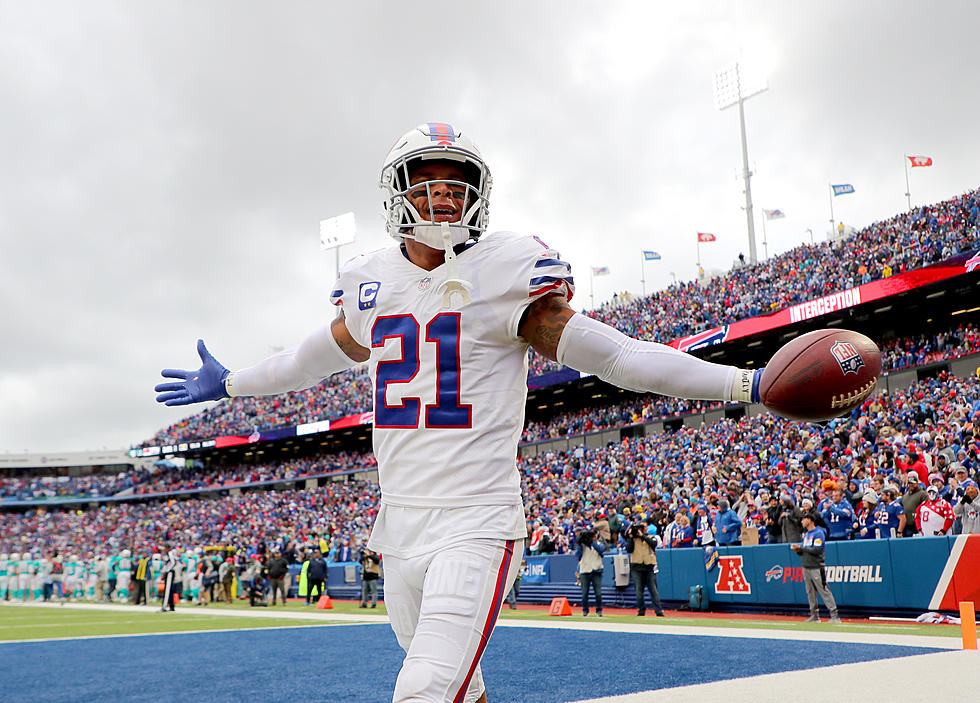 Astonishing Photos From Bills Victory Over Miami
Getty Images
The Bills started slow but were able to turn things around in the second half and got back into the win column with a win over Miami on Sunday at home at Highmark Stadium.
The Bills headed into halftime tied up with the Dolphins at 3 apiece before they finally found some offense and were able to outpace Miami in the second half to come away with 26-11 victory over their arch-rival.
The win also allowed the Buffalo Bills to sweep the season series from Miami for the second straight year.
Win the win, the Bills improved to 5-2 on the season and remain atop the AFC East, while the loss was the 7th straight for the Miami Dolphins.
Josh Allen who started slow for the Bills ended the game with 249 yards and two touchdowns. He also didn't have a turnover in the game.
Allen also led the Bills rushing attack running for 55 yards on 8 attempts with one touchdown. Devon Singletary and Zach Moss combined for a total of 47 rushing yards in the game on a combined 15 carries.
The Bills defense came up big as well allowing only one late-game touchdown. The defense came up with two turnovers and sacked the Miami QB twice as well. The defense was led by safety Jordon Poyer who had 9 tackles and one interception. Jerry Huges and Mario Addison each recorded a sack for the Buffalo Bills.
Up next for Buffalo is another 1 pm game as they hit the road to take on the Jacksonville Jaguars on Sunday. The Jags are led by the #1 overall pick from this past NFL draft Trevor Lawernce. They come into the game with a 1-6 record.
Astonishing Photos From Bills Victory Over Miami
The Bills got back into the win column with a win over Miami on Sunday.
From Bananas To Kiss, Bills Mafia Rocked Halloween [PHOTOS]
Bills Mafia went all out for Halloween at Highmark Stadium this Sunday.
13 Creepy Photos From Abandoned Hospital In New York
Go inside the abandoned J.N Adams Memorial Hospital
More From CBS Sports Radio 1360 AM