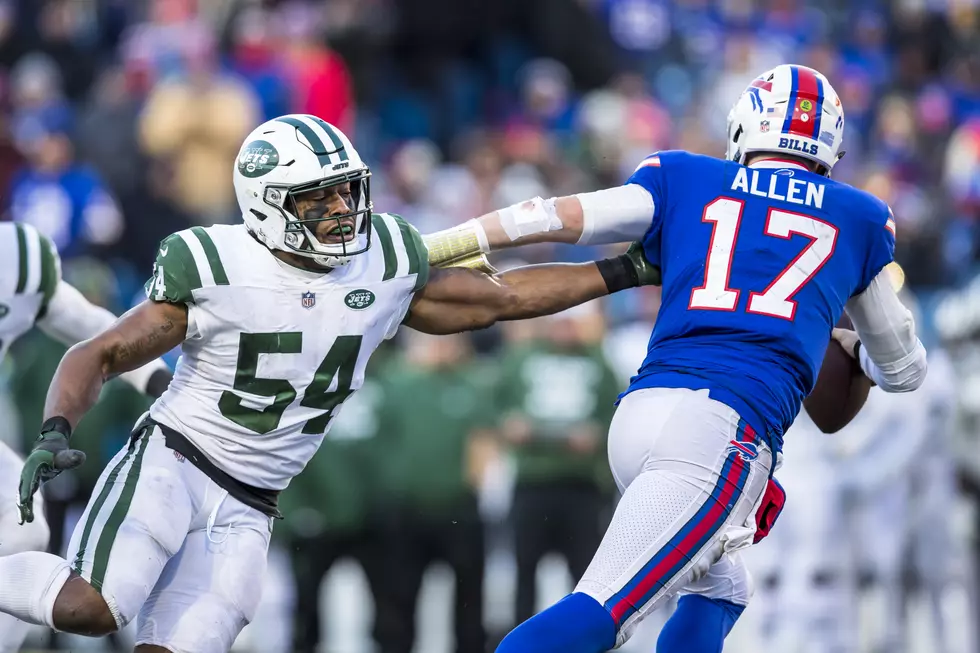 Bills, Giants, and Jets All In Preseason Action Thursday Night
Getty Images
It's a good night to be a football fan due to preseason beginning Thursday night, even more so if you are a New York football fan, since all New York's team are hitting the field.
Tonight begins Week Two of the NFL's preseason. Don't worry, you didn't miss a bunch of games from last week. Week One was literally the Hall of Fame Game between the Falcons and Broncos, and that's it.
One of the games Thursday night is an all-New York affair (or all-New Jersey if you're being technical).
The Giants and Jets go head-to-head beginning at 7 p.m. Check your local television listings to see if the game is available in your area.
The hot topic going into this game is the quartback battle in the Meadowlands for the Giants. The staff will be keeping a close eye on the experienced Eli Manning and the rookie Daniel Jones. Also, how will the Giants' passing game be without the traded-away Odell Beckham Jr.
The Thursday night affair will also be the first field action for Le'Veon Bell, who is a stud at running back, despite sitting out all last year while on the Pittsburgh Steelers.
The Bills are also in action Thursday night, taking on the Colts at 7 p.m. Again, check your local TV listings for game availability.
Josh Allen will be closely watched heading into this season. He certainly came on late last season as a runner, but will his passing catch up? Allen finished his first season with more interceptions than touchdowns and only completing just over half of his passes.
No matter who you root for, remember, football is back. With the NFL returning and college football ramping back up soon, we will have weekly football through February. and seriously, what's not to love about that?
More From CBS Sports Radio 1360 AM