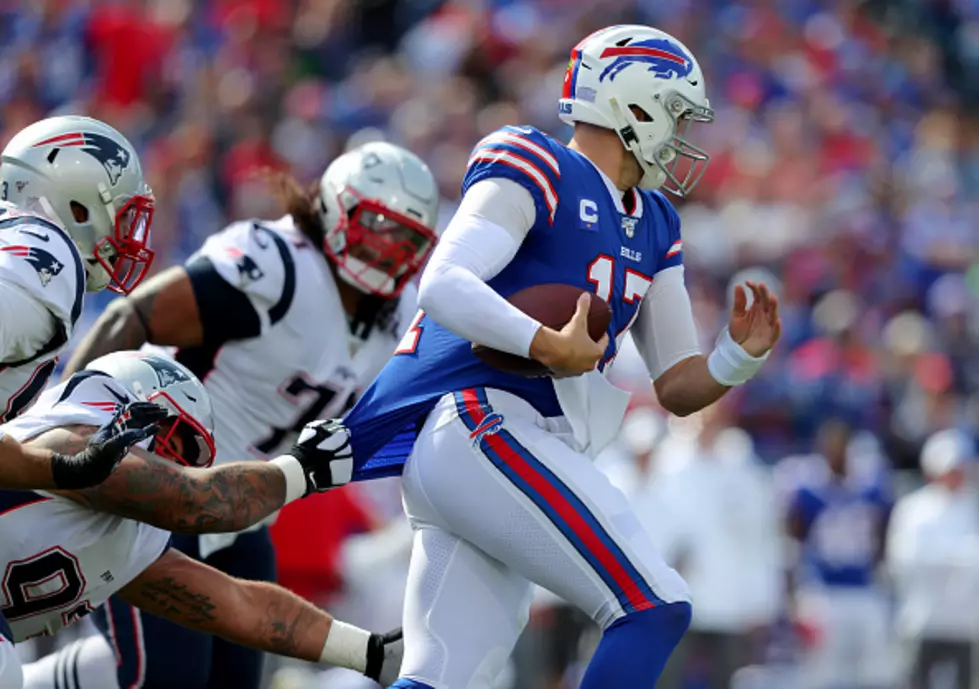 Bills Week 16 Game Against The Patriots Will Be Nationally Televised
Getty Images
The Bills 6-3 record was good enough for some league recognition by the NFL.
On Tuesday, the NFL announced that the Bills week 16 game against the New England Patriots in Foxboro will kickoff at 4:30 p.m. and not only air on WKBW (channel 7) but be nationally televised on the NFL Network. The game's time was previously listed at TBD.
The announcement was part of a triple-header that will air nationally on the NFL Network. The other two games features the Houston Texans at the Tampa Bay Buccaneers at 1 p.m. and the Los Angeles Rams at the San Francisco 49ers at 8:15 p.m.
Hopefully the Bills are still in a playoff position by that point in the season. It's four days before Christmas, so perhaps a festive win!
More From CBS Sports Radio 1360 AM