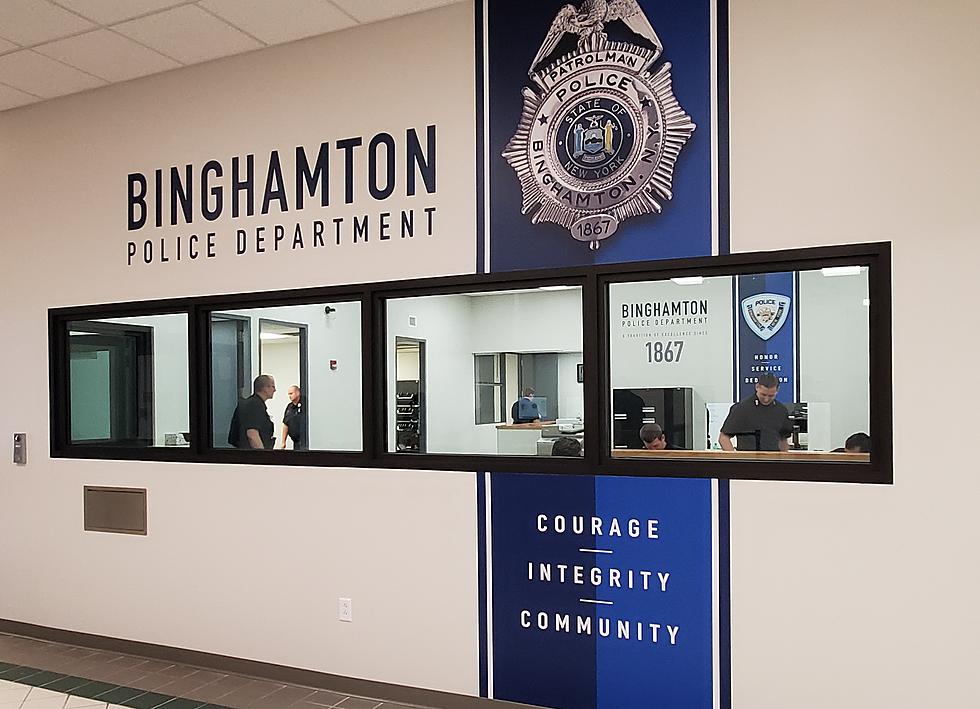 Binghamton Mayor: Assistant Police Chief Appointment "On Hold"
Photo: Bob Joseph/WNBF News (file)
More than two months after Mayor Richard David announced his choice of John Ryan as an assistant police chief, the former detective captain has not assumed the new title.
David Tuesday indicated a recently-filed racism claim by a police officer has delayed Ryan's promotion.
Officer Christopher Hamlett, who is black, has alleged in a complaint with the state Division of Human Rights that he was denied a detective position because of his race.
According to the Press & Sun-Bulletin, the complaint contends Hamlett didn't get a job he sought in the detective division as the result of Ryan's actions "based solely on his racial status as an African-American."
Speaking on WNBF Radio's Binghamton Now program, the mayor said he had not been aware of any issues or concerns involving Ryan before selecting him to be an assistant chief.
David said "when these allegations were made we kind of put that process on hold pending the outcome of this."
The mayor said he believes Ryan is handling some of the police department administrative responsibilities although his promotion has not been finalized.
David said Ryan "has had an excellent reputation as an individual and as a police officer." He said he was "very surprised" to learn of the allegations.
The mayor said both Ryan and Hamlett "have a distinguished record of service" with the city police department. He said he's "reserving any sort of judgment" as the review of the complaint takes its course.
David said he is unaware of any other racial discrimination or sexual harassment allegations involving the department that have not been made public.
For breaking news and updates on developing stories, follow @BinghamtonNow on Twitter.