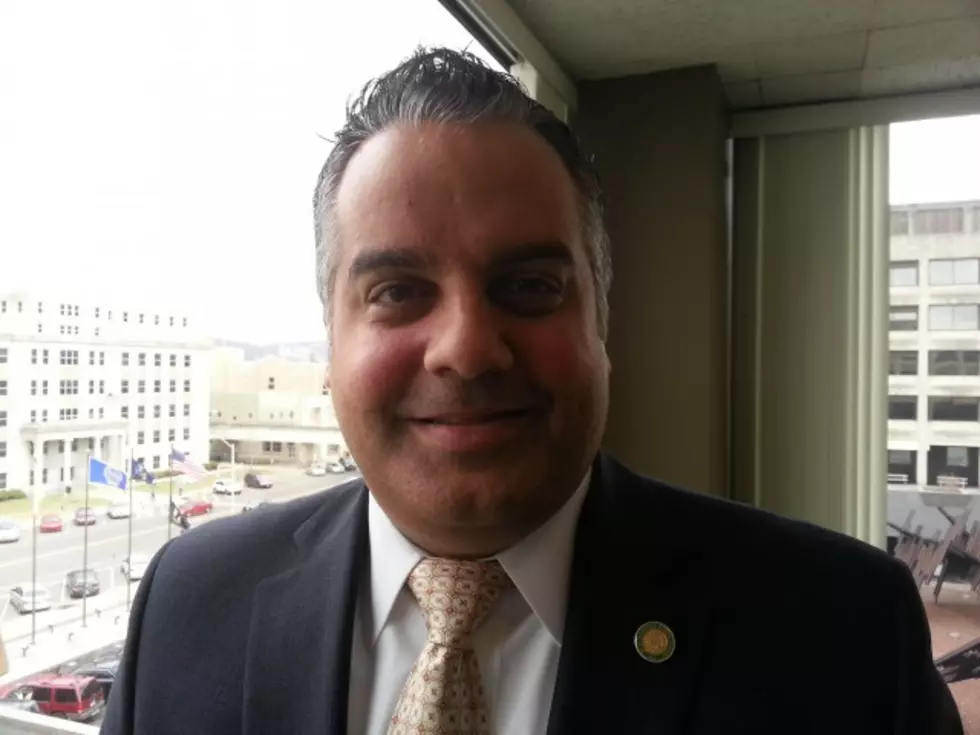 LISTEN: Binghamton Mayor Considers Congressional Bid
Photo: Bob Joseph/WNBF News (file)
Binghamton Mayor Richard David is exploring his future political options, including possible races for Congress or Broome County executive.
David said he's received encouragement from some people to consider seeking the Republican nomination for the 22nd District House seat.
Speaking on WNBF Radio's Binghamton Now program, David declined to identify those who have urged him to think about running for Congress.
Democrat Anthony Brindisi defeated incumbent Republican Claudia Tenney in a close race last November.
Broome County District Attorney Stephen Cornwell has announced he is seeking the Republican nomination to challenge Brindisi in next year's election. George Phillips and Franklin Sager intend to seek the GOP nomination. Tenney has said she's giving serious consideration to running again.
Mayor David's second term runs through the end of 2021. The city's term limit law precludes him from seeking reelection.
For now, David made clear he's continuing a range of political options. In the broadcast interview, he also raised the possibility that he won't seek another office after he leaves City Hall.
LISTEN: Binghamton Mayor Richard David discusses the range of options he's considering after he leaves City Hall.
For breaking news and updates on developing stories, follow @BinghamtonNow on Twitter.