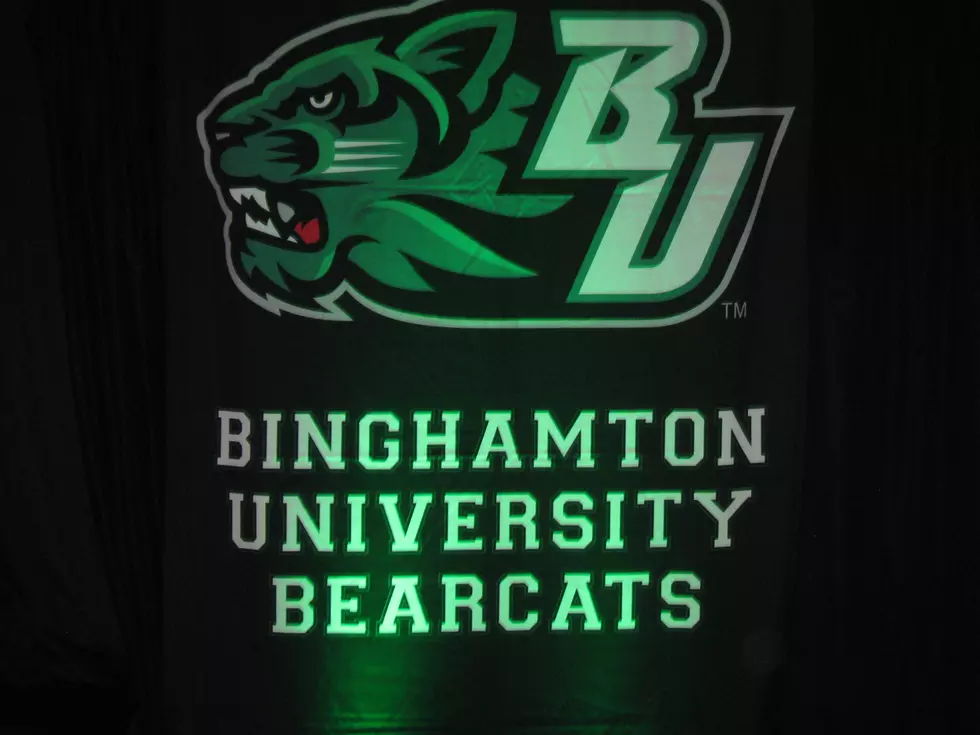 BU Men's Basketball Drop Season Opener In Overtime
Roger Neel/WNBF News [file]
A stunning buzzer-beater by an upstate New York native sent the Bearcats' season opener to overtime, but the team fell to Marist on Saturday, 68-65.
The Red Foxes came away with the victory though thanks in part to four free throws.
Brenton Mills led the game with 20 points, six of which came during a 17-3 run in the second half.
Thomas Bruce nabbed 14 points and ten rebounds during his first game back in nearly three years.
Bertram had six points in 25 minutes on the court.
The two teams will face off once again on Sunday, this time in Pughkeepsie's McCann Arena.
More From CBS Sports Radio 1360 AM