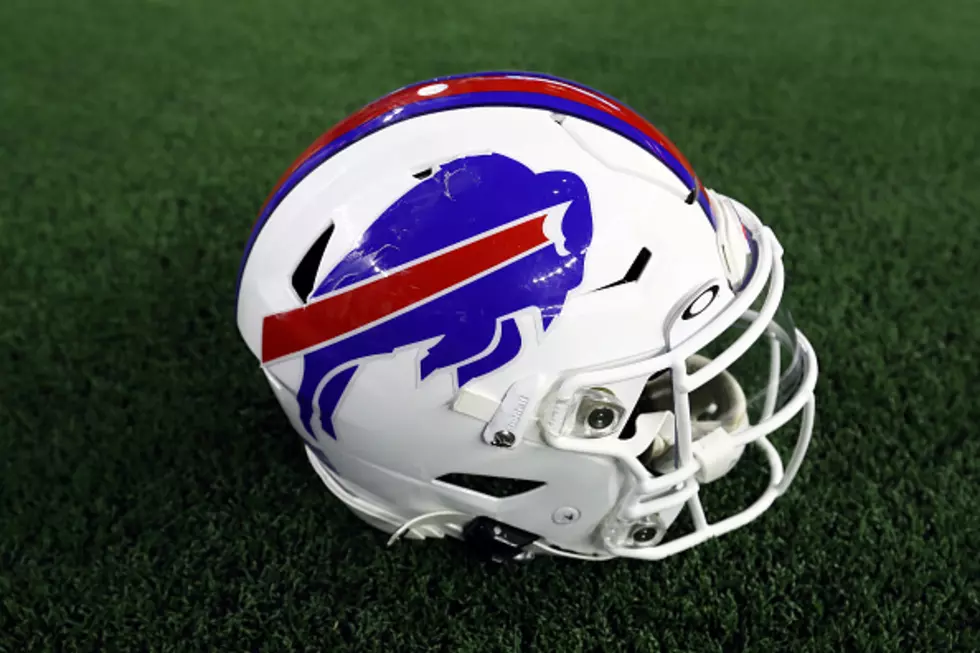 Buffalo Bills Fan Makes Giant Bills Logo Sand Castle In Myrtle Beach [PHOTOS]
Getty Images
Sometimes you see stuff on social media that grabs your attention. For people in Western New York, Bills stuff is usually at the top of your list for eye-grabbing material. Bills Mafia is tight-knit and as you probably know, Bills fans are everywhere around the country and the world.
This is something that I had to spend time looking at when I stumbled upon it today.
A Bills fan named Brett Batesky spent six hours working on this enormous Bills logo sand castle in Myrtle Beach, via WGRZ.
How amazing is that? The patience it must have took to create that cannot be underestimated. I just want to see the non-Bills fans walking down the beach and seeing a giant Bills logo etched right into the sand and going, "what?"
As for the Bills on the field, they beat the Green Bay Packers at Highmark Stadium in the preseason finale, 19-0.
Now, the decisions on who to keep on the active roster will have to be made over the next two days as the Bills must be down to 53 players by Tuesday at 4 pm.
The Bills open up the regular season at home against the Pittsburgh Steelers on Sunday, September 12th at 1 pm. It will be the first time since 2019 that Highmark Stadium will be at full capacity and I know all of Western New York cannot wait.
15 Dumbest Laws In New York State
How are these even laws in New York?
25 Things You Need To Do In Buffalo and WNY This Fall Season
The best 25 things to do in Western New York this fall season.
50 Famous Brands That No Longer Exist
READ ON: See the States Where People Live the Longest
Read on to learn the average life expectancy in each state.
The 100 Best Places to Live on the East Coast