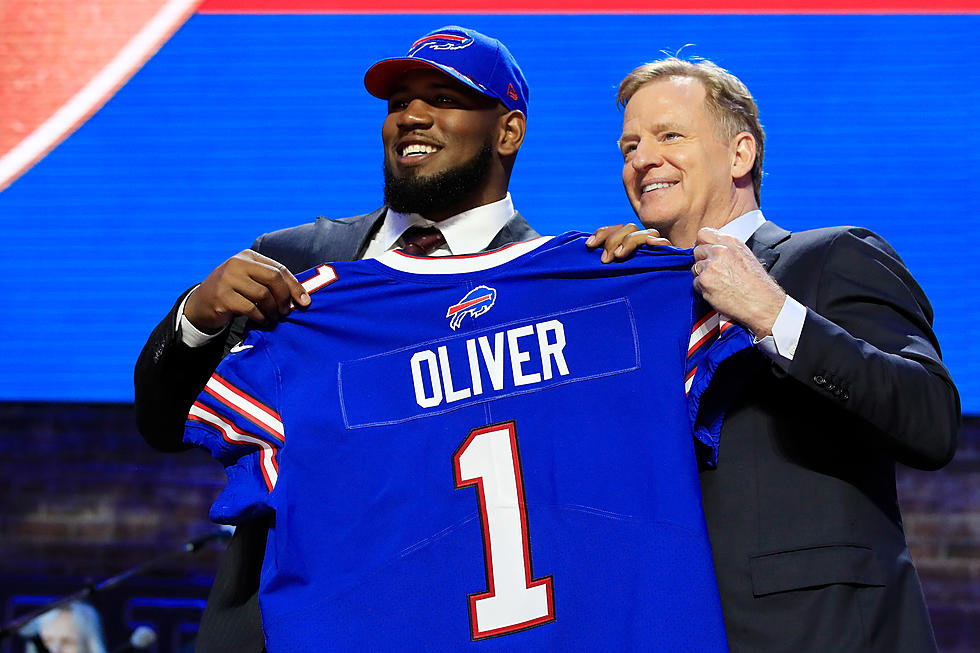 Ed Oliver Could Be Suspended For 3 Games Of 2020 NFL Season
Getty Images
It was not a good weekend for Buffalo Bills fans and 2nd-year player Ed Oliver. Oliver was arrested over the weekend in his home state of Texas on DWI and gun possession charges. With the arrest, could come penalties from the NFL.
Enter your number to get our free mobile app
Oliver who was arrested and released after posting bail for DWI and unlawfully carrying a weapon could not miss some playing time this upcoming season.
According to the NFL, the policy for 1st time for alcohol-related charges is a 3 game suspension without pay.
"If the Commissioner finds that there were aggravating circumstances, including but not limited to felonious conduct, extreme intoxication (BAC of .15% or more), property damage or serious injury or death to the Player or a third party, and/or if the Player has ad prior drug or alcohol-related misconduct, increased discipline may be imposed."
According to the policy, the suspension could also affect Oliver's bonus paid.
The Buffalo Bills have no made a public comment on the arrest except the fact that they are aware of Oliver's arrest.
Buffalo Bills Top 10 All-Time Winningest QBs