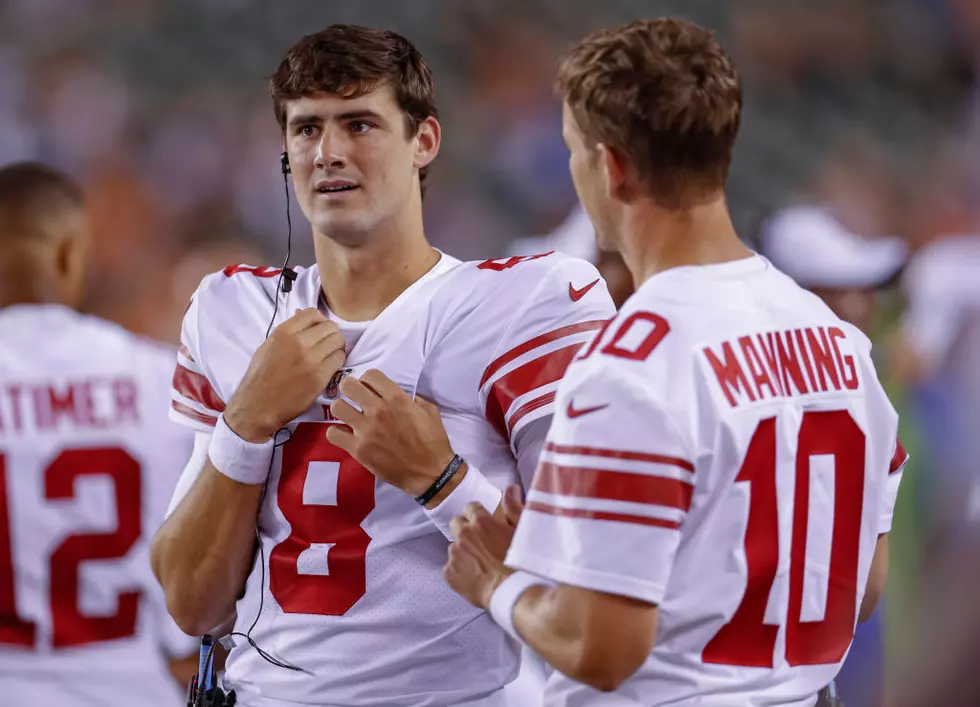 Eli Manning Expected to Start Monday in Philadelphia
Getty Images
According to a report from Art Stapleton of the Star-Ledger and nj.com, Eli Manning is expected to be the starter for the Giants on Monday night against the Eagles.
Further confirmation comes from Jordan Ranaan of ESPN who reported head coach Pat Shurmur used the words "very likely" when referring to the possibility of Manning starting against the Eagles.
Multiple reports have rookie starting quarterback Daniel Jones at the facility today in a walking boot with a "moderate high ankle sprain."
Manning was benched for Jones after back to back losses to start the season.