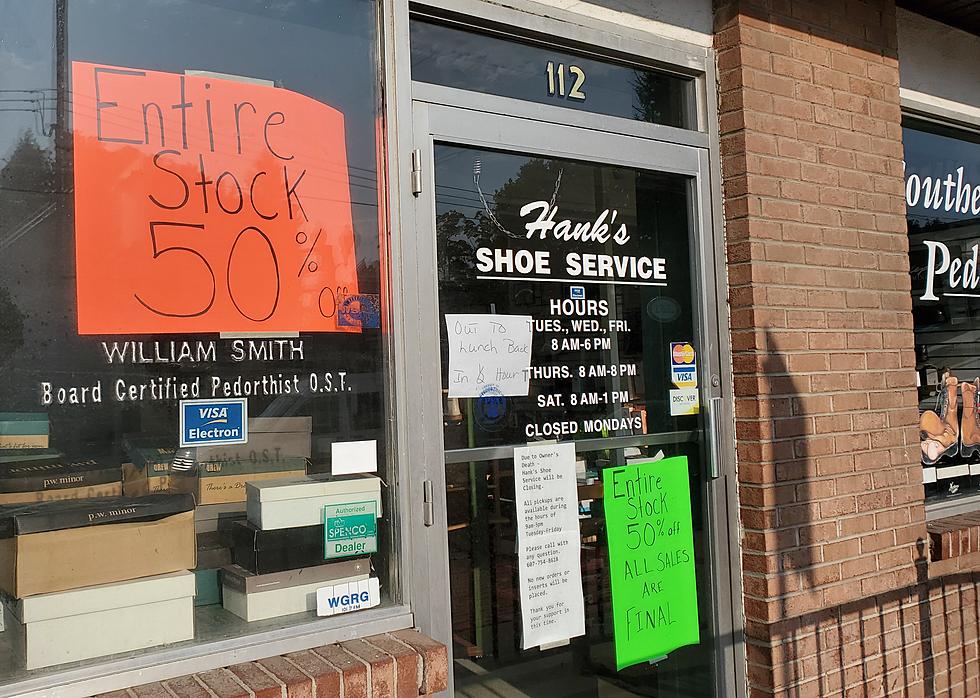 Endicott Shoe Repair Business Closing After Six Decades
Photo: Bob Joseph/WNBF News
Hank's Shoe Service, a fixture in the village of Endicott for more than 60 years, is about to shut down.
The business at 112 South Nanticoke Avenue had been operated by William Smith for about 44 years. Smith, who lived in Newark Valley, died last April.
Debra Smith Wednesday said her husband "was dedicated to serving people." She had hoped to find someone to take over the shoe repair shop following Bill's death.
Although she interviewed three prospective buyers, none of them ultimately decided they wanted to run the shop.
Smith now is in the process of winding down operations at the shop in Endicott's Union District.
She noted her husband entered the business only after he learned that the original owner was preparing to retire. He checked into it and discovered it was exactly what he wanted to do.
Smith said "people are so sad" as they visit the store and learn of its impending closing.
Smith said Bill had worked at Victory Markets and then for a tree service before taking over Hank's Shoe Service. He had planned to retire in August. She described him as "an amazing man."
For breaking news and updates on developing stories, follow @BinghamtonNow on Twitter.