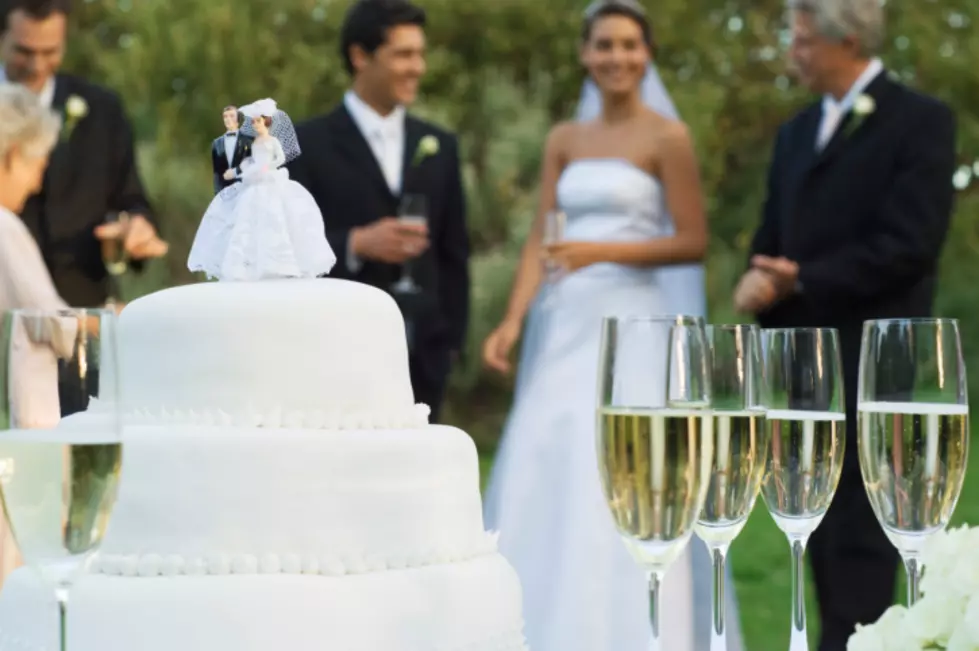 Father and Bride Bills Fans Dance to 'Shout Song' at Wedding, Welcome Jets Fan Into the Family
Jupiterimages
I have my wedding coming up next summer, so we're currently in the planning stages. It's a dream come true to have your own wedding and while I love my fiancée, we do not root for the same NFL team.
I'm a diehard Buffalo Bills fan and she's a big Pittsburgh Steelers fan (her whole family is, actually). So, when I saw this story and video over Memorial Day Weekend, I was worried my fiancée and father-in-law would do the same to me.
According to New York Upstate, Tom Wayne, who is a lifelong Bills fan, all the way back to their AFL days, decided to really show how big of a fan of the Bills his family is.
Wayne's daughter Tiffany is a huge Bills fan too; he used to take the family to training camp every year. This was back when training camp took place in Fredonia.
Tiffany was married on May 15th and both Tom and his daughter decided to welcome her new husband (who is a New York Jets fan) into the family the best way they knew how: by playing the "Shout Song" as the Father-Daughter dance.
What's even better is the dance song started out as "My Little Girl" by Tim McGraw, which was a top 5 hit for Tim back in late 2006 and a huge father-daughter wedding favorite. But 30 seconds into the song, they broke out "Shout!" and the son-in-law didn't look amused.
Sorry man, you're in Bills country now. Go Bills. Hopefully my father-in-law doesn't play "Renegade" at my wedding.
13 Pictures That Show Just How Crazy and Loyal Buffalo Bills Fans Are
Famous People Who Are Bills Fans
20 Restaurants In WNY The Food Network Should Feature
We love so many restaurants in Buffalo and The Food Network should highlight way more of them.
More From CBS Sports Radio 1360 AM