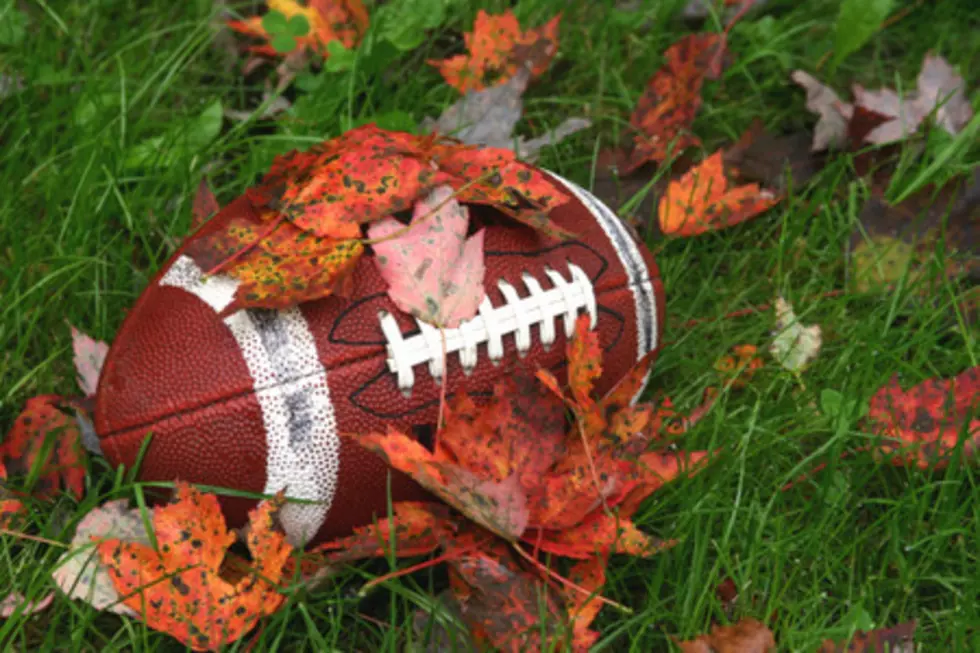 Jockstrap-Scented Candles Are Here and We're Not Really Sure Why
ThinkStock
Some people collect thimbles and others collect rocks. Some people collect state spoons and others collect mini figurines. Me? I collect candles.
Enter your number to get our free mobile app
My candle collecting obsession began forever ago when someone gifted me with a candle that smelled so delicious that I wasn't able to bring myself to burn it, deciding instead that I would save it for a special day. That special day came a year and a half ago when we moved into our new home and to celebrate, we fired up that candle, plopped down on the couch, and soaked in both the scent and our surroundings.
I've got a cabinet filled with candles for all seasons and occasions. There are holiday scented candles, candles that smell like freshly washed laundry, even candles for stress relieving baths, but I can straight up tell you that I do not have a single candle that smells like jockstrap and as much as I love football, I don't think I want to own a jockstrap scented candle. I think I'll have to draw the line right there at the jockstrap.
Nacho scented? Sure. Artificial turf field? Why not! Jockstrap, yeah, I think no.
In celebration of the new football season, Babe Wine, a company owned by Anheuser-Busch has released three football-scented candles. Can you guess the scents? Yep- artificial turf field, nachos, and...jockstrap. What exactly does jockstrap smell like?
If curiosity has gotten the best of you and you need to know what jockstrap smells like, according to the Babe Wine website,
While we can't physically witness hot sweaty football daddies play in person, we can still smell them. Light this candle and be immediately transported to the locker room of your favorite team. Do you hear that sound? They're doing the sexy towel snapping thing.
The candles are sold all together and will set you back 69 bucks. Also, if you're into candles but terrified of accidental fires, definitely check out this cool lamp style candle warmer that will allow you to "burn" your candles minus the flame and fire worries.
KEEP READING: Here are 50 of the most famous sports goofs
More From CBS Sports Radio 1360 AM