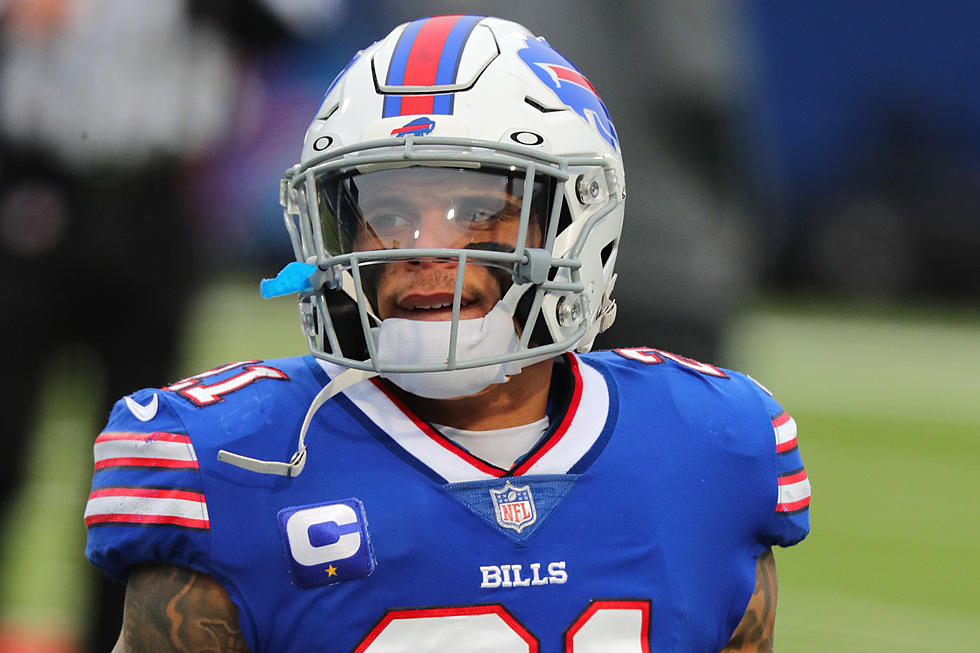 Jordan Poyer Pens Open Letter About Struggles With Alcohol
Getty Images
As the Buffalo Bills celebrated one of their best seasons in the past 20 years, one of their players was dealing with a different battle.
Buffalo Bills' starting safety Jordan Poyer wrote and posted an open letter describing his battle with alcohol and how he quit drinking while the team was making it run to the AFC Championship.
In the Instagram post, Poyer wrote that he gave up alcohol on March 13th, 2020 one year to the date that he posted his letter on Instagram. He also wrote that he, "Used Alcohol to avoid all my issues in real life". He also wrote that there times he was too drunk to play with his young daughter Aliyah. He mentions in the letter that he attended several AA meetings and that with help of his wife, mother, and close family he has been sober for one year.
He also closes out the letter telling his fans that is it never too late to turn around their lives and that they can always send him a direct message anytime for questions or support.
You can read Poyer's whole letter here.
If you are struggling with alcoholism or know someone that is there is plenty of help right here in Western New York. There are several programs and rehab centers that offer help. To get more details click HERE
Remember you are not alone, help is there for you or someone you know if they are struggling with alcohol.
A Photo Review Of The Bills Season