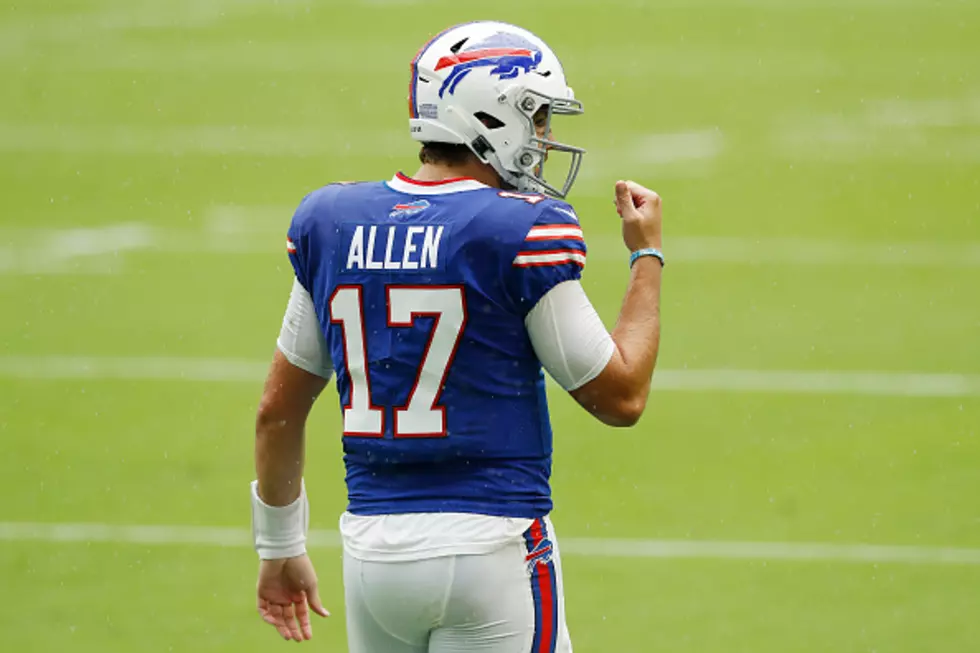 Josh Allen Breaks Out For Over 400 Yards: Bills Beat The Dolphins
Getty Images
It's been incredible the progression that Buffalo Bills quarterback Josh Allen has made.
Enter your number to get our free mobile app
The Bills beat the Miami Dolphins on Sunday afternoon, 31-28, improving the Bills record to 2-0 on the 2020 season.
Even though the Bills looked shaky on defense in the third quarter, and the offense barely saw the field during much of the second half, Bills quarterback Josh Allen had himself a huge day.
Allen went 25 for 36 and threw for over 420 yards, marking the first time in his career he's achieved that mark. He also threw four touchdown passes -- all to different receivers.
His best was late in the fourth quarter when Allen found wide receiver John Brown for a 46-yard touchdown pass to put the Bills ahead 31-20.
This is the first time ever in Bills history that a Bills quarterback has thrown for 300 or more yards and zero inteceptions...no, really.
Also, Bills new star receiver Stefon Diggs looked great -- catching 8 passes for 153 yards.
The Bills play next Sunday at home against the Los Angeles Rams, which will be Buffalo's biggest test so far since the Rams have a great defense and weapons on offense.
Go Bills!
Buffalo Football Players Drafted to the NFL
More From CBS Sports Radio 1360 AM