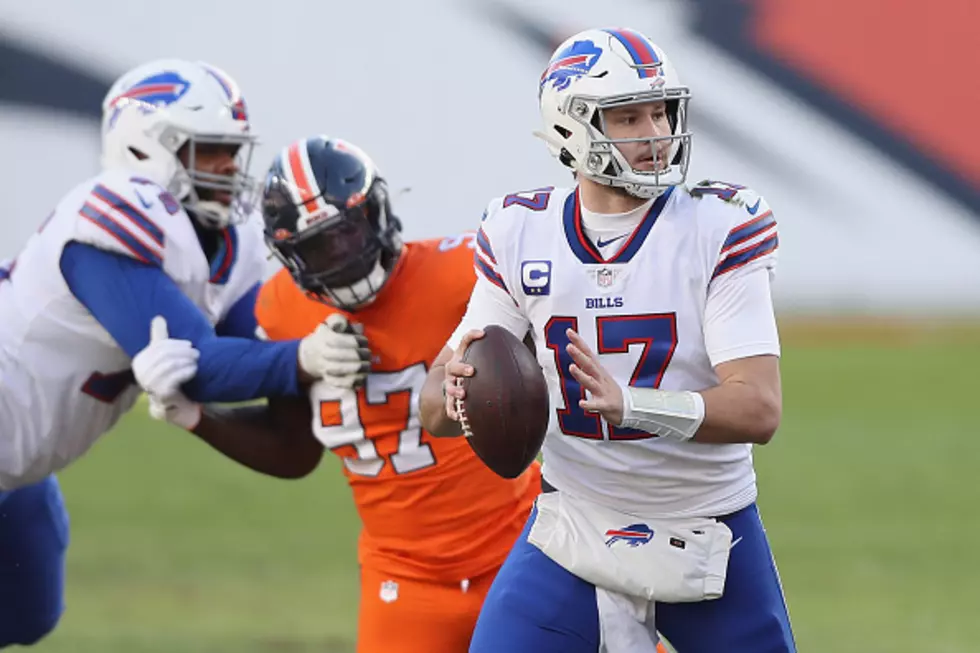 Josh Allen Made Everyone in America Laugh After He Said This to the Referee [VIDEO]
Getty Images
It was a VERY good weekend for Bills fans as the team officially clinched their first AFC East division title since 1995, with a 48-19 victory over the Denver Broncos on Saturday evening.
Leading the way was quarterback Josh Allen who looked phenomenal passing the ball against the team that passed on him in the 2018 NFL Draft.
Even though the Bills had their way offensively, they did have a moment in the red zone in the third quarter when multiple touchdowns got called back for penalty flags on Buffalo.
After one apparent TD pass to Isiah McKenzie, Allen said to the referee, "how many times do we gotta score!?"
Seriously, that is amazing and c'mon, everyone watching was thinking or saying that! Check out the video below.
The Bills got a field goal on the drive and it didn't matter since the score was already in hand but I love that Allen said exactly what fans were feeling that moment. It's like he was the chosen quarterback to end fans suffering for the past 20+ years.
The Bills next play the New England Patriots next Monday night and if it wasn't sweet enough, the Patriots were officially eliminated from playoff contention with their loss to the Miami Dolphins on Sunday.
Buffalo Football Players Drafted to the NFL
More From CBS Sports Radio 1360 AM