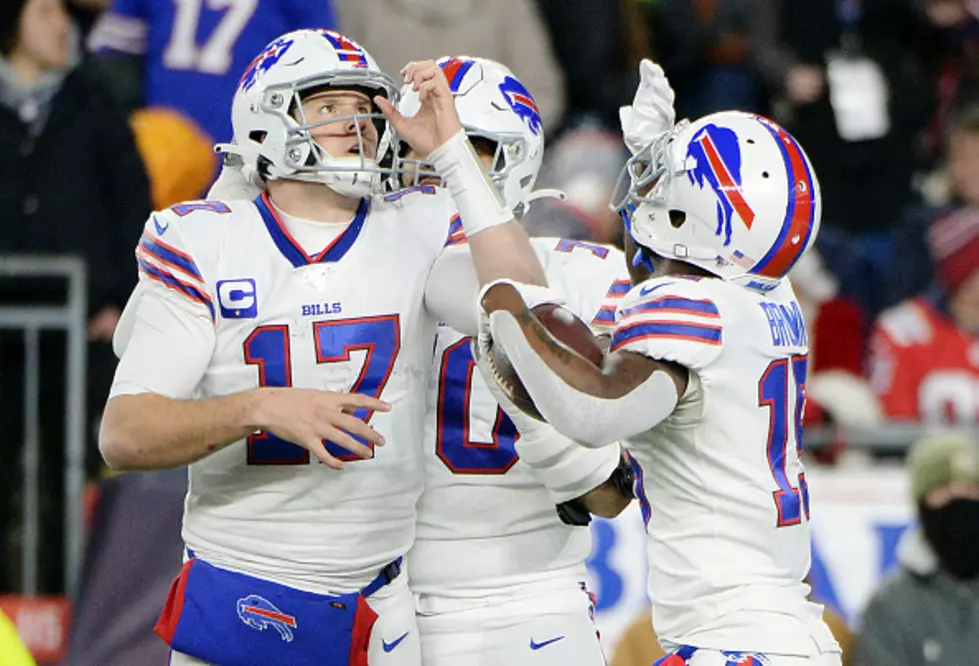 Josh Allen Named AFC Offensive Player Of The Month
Getty Images
September was a good month for Buffalo Bills starting Quarterback Josh Allen. So good in fact, that he was named the AFC Offensive Player of the Month for September.
Enter your number to get our free mobile app
This morning the Bills announced on their Twitter page that Allen was being honored by the NFL.
Besides leading the Bills to a 3-0 record and first place in the AFC East, he also has been having a career year so far.
In 3 games so far this year, Allen has thrown for 1,038 yards, 10 touchdowns, only 1 interception (that really wasn't one) while running for another 84 yards and two touchdowns.
According to ESPN.com, if Allen continues this pace for the whole season he would end up throwing for over 5500 yards and 50 touchdowns!
Let's go Buffalo!!
Top 10 Bills QB for career passing yards.