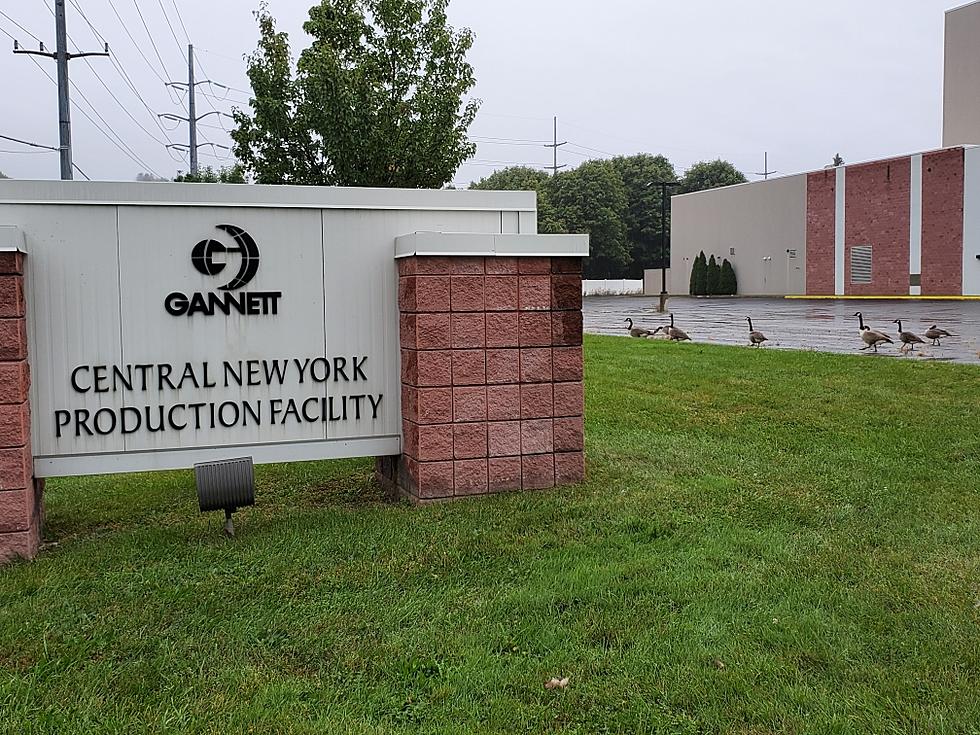 More Job Cuts Ahead at Gannett Newspapers with Merger OK
Photo: Bob Joseph/WNBF News (file)
Journalists at Gannett newspapers across New York and elsewhere are bracing for more layoffs now that shareholders have approved a merger with GateHouse Media.
The Binghamton Press & Sun-Bulletin is one of six local Gannett news operations in the state that will be part of the massive company that's about to be created. GateHouse has more than two dozen daily and weekly units in New York.
There are plenty of questions about how the promised $300 million in annual cost savings will be achieved but industry analysts say jobs cuts are inevitable.
Newsroom staffing at both companies has been drastically reduced over the last several years.
Press & Sun-Bulletin executive editor Kevin Hogan said he was unable to comment on what will happen locally.
Gannett last year closed its 12-year-old Johnson City production facility in a cost-cutting move. The company's Binghamton, Elmira and Ithaca papers now are printed in Rochester.
No information has been released on whether the new, larger Gannett plans to continue printing local newspapers seven days a week. In recent years, many other companies have reduced the number of days print editions are offered.
Congressman Anthony Brindisi Thursday said he is concerned about the recent developments affecting news organizations.
Speaking on WNBF Radio's Binghamton Now program, Brindisi noted the merged Gannett will control both of the daily newspapers in his congressional district.
Brindisi said he hopes there still will be a commitment to covering local news by the combined company.
For breaking news and updates on developing stories, follow @BinghamtonNow on Twitter.