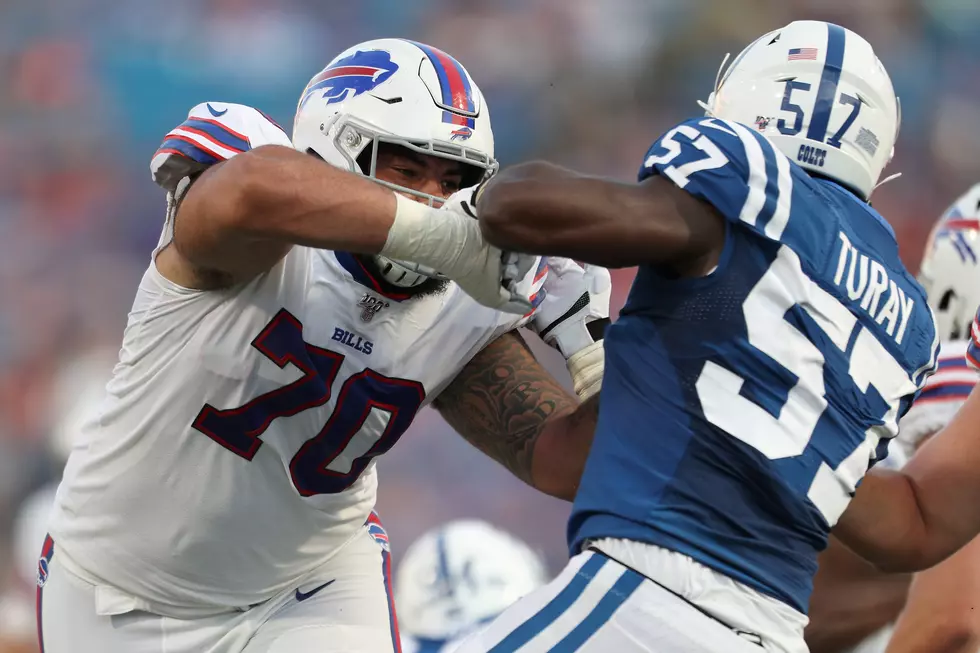 NFL Analyst Puts Together A 'Flawless Team' And Two Bills Make The Cut
Getty Images
An ESPN NFL analyst has put together an imaginary roster that is said to be the perfect team.  Two Buffalo Bills made the cut, but they might not be the ones you would think would make it.
What would make it the perfect team?  According to Bill Barnwell, these players are the best you can get from a value standpoint.  Could he have chosen all the biggest players in the league like Tom Brady, Aaron Rogers, JJ Watt, and more?  Not if he wants to be able to afford them.
He took into account the NFL's $188.2 million salary cap and chose the players he thought would make a "flawless team."  He also adhered to a rule that at least one player from each NFL team would be chosen, but no more than three from any one organization.
So which of the Bills would make that roster?
According to Barnwell, the players that he chose are this year's draft pick Cody Ford, and cornerback Taron Johnson.
Who would you add to your roster to make the "flawless" team?
More From CBS Sports Radio 1360 AM