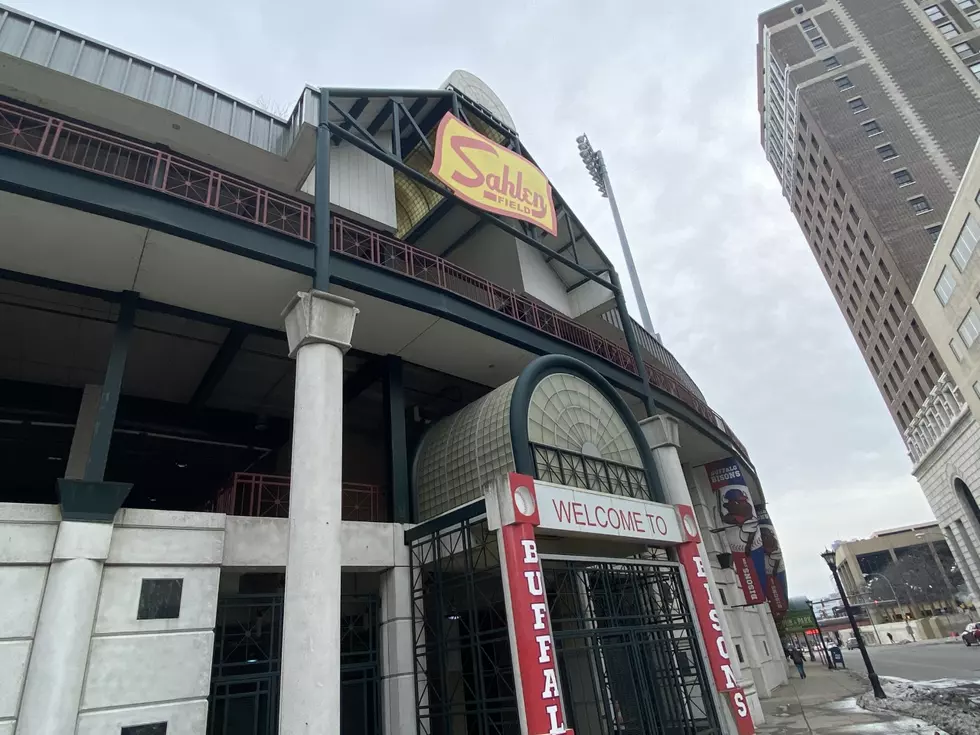 Report: Blue Jays Might Play Their Home Games In Buffalo This Summer
(Brett Alan)
The Buffalo Bisons 2020 season, along with the rest of the Minor League Baseball season, has been canceled due to the COVID-19 pandemic.
Enter your number to get our free mobile app
The Major League Baseball season, however, is about to start on July 23rd with a 60-game regular season schedule. The Toronto Blue Jays are the MLB affiliate of the Bisons and Buffalo could be home to the Blue Jays this summer,
According to Mike Harrington of The Buffalo News, the Toronto Blue Jays are considering playing their 2020 home games in Buffalo at Sahlen Field.
Fans though, wouldn't be attending the games in Buffalo.
The reason they're eyeing Buffalo as an option is because of the current travel restrictions in Ontario and Canada.
Canadian health officials have given the Blue Jays the okay to have camp in Toronto but haven't given the green light to games. Another big stumbling block is the fact that teams would be required to quarantine for two weeks every time they enter Canada.
Another option would be to play home games in Florida, where the Blue Jays have spring training games. However, due to Florida's COVID-19 outbreak compared to New York State and Canada, that isn't the most favorable option.
A decision needs to be made soon, since the season starts on the 23rd and the first home game for Toronto is the 29th.
Buffalo might be getting Major League Baseball games this summer.
Buffalo Bills Top 10 All-Time Winningest QBs
More From CBS Sports Radio 1360 AM