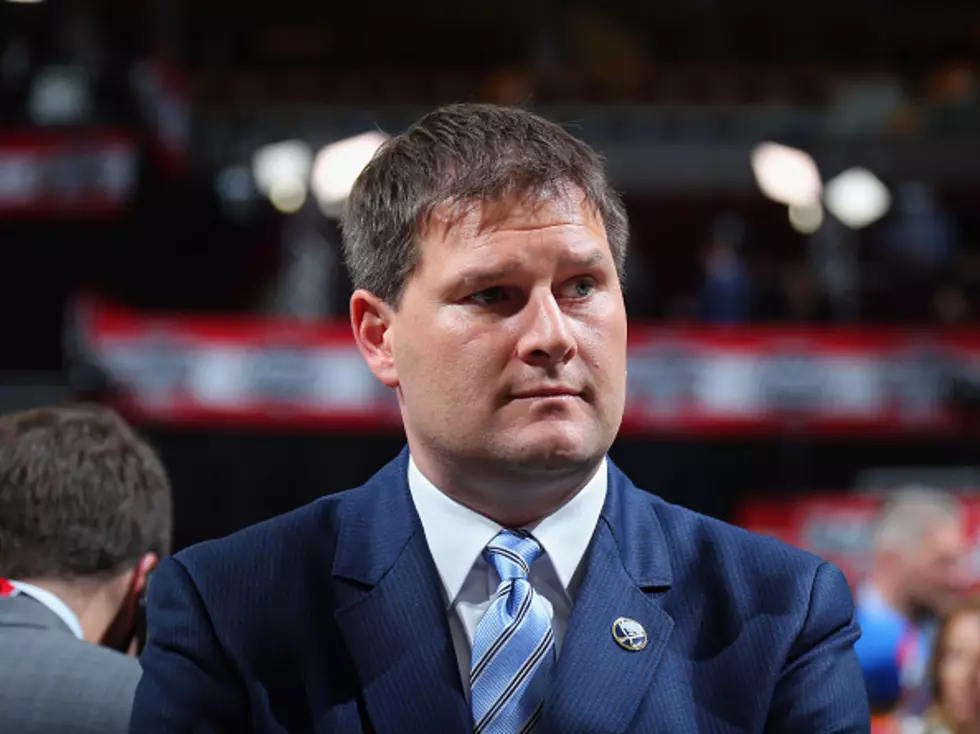 Report: Sabres GM Jason Botterill Returning Next Season
Getty Images
It's no secret that the past few years (really, the past decade or so) have been tough on Sabres fans. The Sabres season appears over as the NHL goes to a 24-team playoff when they return from their break during the pandemic -- which Buffalo will not be a part of.
Enter your number to get our free mobile app
Fans wanting a change in GM will have to wait, as well.
According to the Associated Press, Sabres co-owner Kim Pegula has stated that General Manager Jason Botterill will return for a fourth season.
Botterill hasn't taken the Sabres to the postseason in his three seasons in Buffalo and fans have felt frustrated, considering the Sabres haven't come close to a playoff berth in about eight years -- they haven't made it period in nine years.
The Pegulas say they are confident in the job Botterill has done.
"He's our GM. Our plan is to continue with him," Pegula said in a Zoom interview.

"I realize, maybe it's not popular with the fans, but we have to do the things that we feel are right," she said. "We have a little bit more information than maybe a fan does, some inner workings that we see some positives in."
Read the full story on the AP's website.
Buffalo Sabres Captains Since 2000