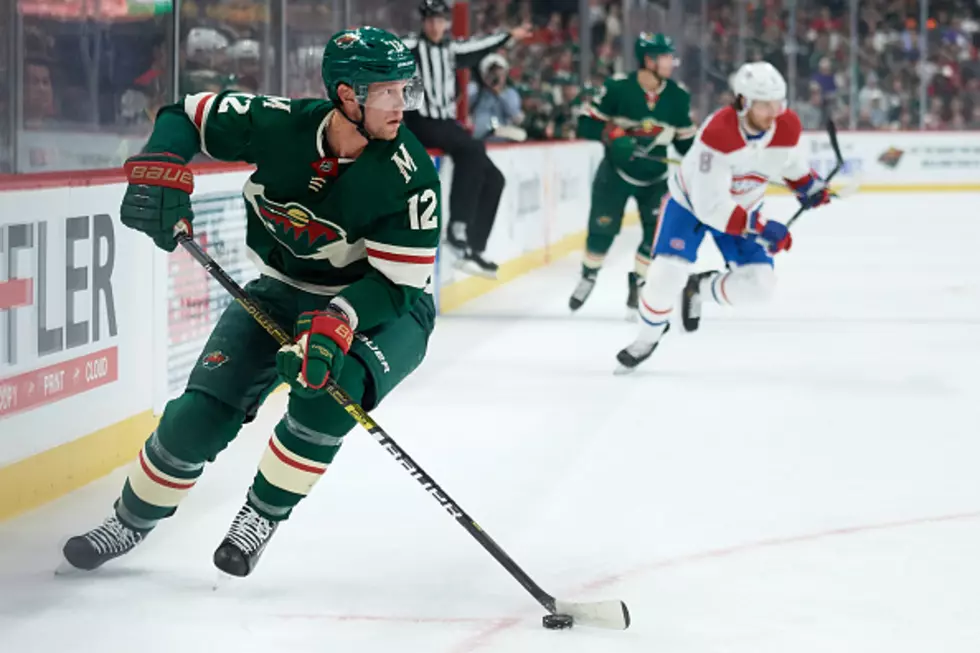 Sabres Acquire Forward Eric Staal From The Minnesota Wild
Getty Images
The Buffalo Sabres haven't really been in the news much since the season was halted back in March because of the COVID-19 pandemic, but on Wednesday, the Sabres made headlines once again.
Enter your number to get our free mobile app
According to the Sabres on their social media accounts, they have acquired forward Eric Staal from the Minnesota Wild, in exchange for centre Marcus Johansson.
Staal is no stranger to Sabres fans. He was a star player for the Carolina Hurricanes in the 2006 Stanley Cup Playoffs when Carolina won the Stanley Cup. The Hurricanes defeated the Sabres in the Eastern Conference Final in seven games.
Staal was the 2nd-overall pick in the 2003 NHL Draft. He played 13 seasons with Carolina from 2003-2016. After spending a half a season with the New York Rangers, he spent four seasons with the Minnesota Wild.
He scored 47 points in 66 games during the shortened 2019-2020 season for Minnesota.
Overall, he has scored 436 goals and over 1,000 points in his NHL career.
What's also interesting is the Savres new general manager is Buffalo-native Kevyn Adams.
Adams played with Eric Staal on that 2006 Stanley Cup team in Carolina, so he knows the star forward very well.
Staal's nearly 36 years old and carries a big salary cap hit, but he's the experienced and talented forward that Sabres captain Jack Eichel needs.
Buffalo Sabres Captains Since 2000
More From CBS Sports Radio 1360 AM