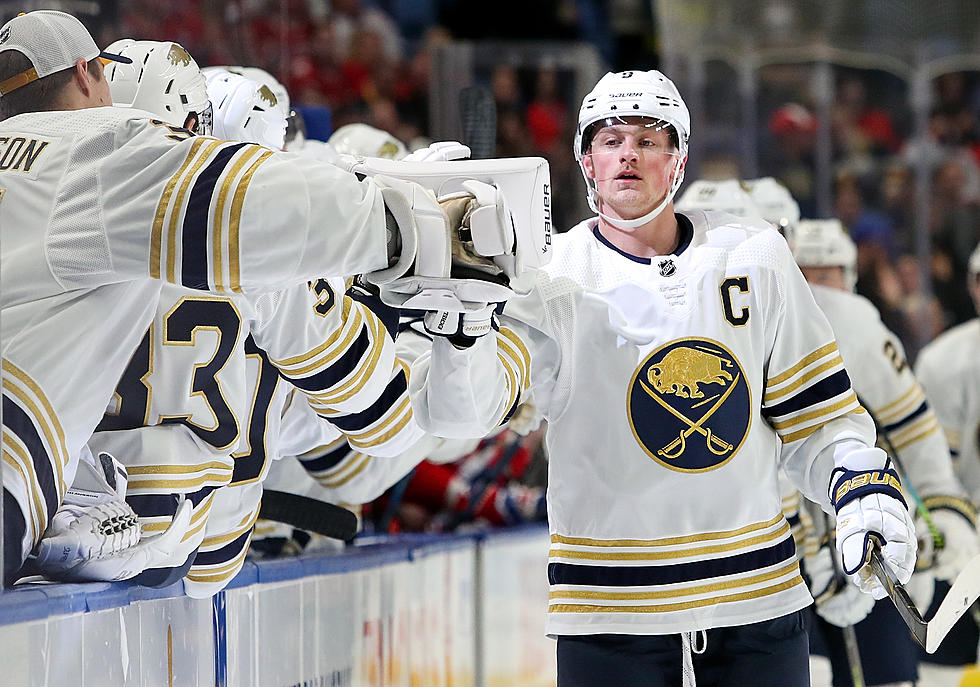 Sabres Set To Kick Off New Season in Three Weeks
Getty Images
The Buffalo Sabres announced that they will begin the 2021 season in just over three weeks.
Enter your number to get our free mobile app
The team made the announcement on their Twitter page that the new season would begin on Wednesday, January 13, 2021.
The announcement came after the NHL board of governors agreed to a new 56 game schedule and a realignment of teams to ease travel during the COVID-19 pandemic.
The Sabres will be one of the seven teams that didn't make the playoffs last year that will be allowed to have a mini-camp. They will be able to start camp on December 31st.
As for their new division, according to WKBW, the league will be separated into four divisions and the Sabres will be in the East division along with Boston, New Jersey, The Islanders, The Rangers, Philadelphia, Pittsburgh, and the Washington Capitals.
The arch-rival Toronto Maple Leafs will play in the all-Canadian North division.
Teams will only play other teams in their own division during the regular season and the playoffs would begin on May 8. The top four teams in each division making it to the playoffs.
Buffalo Sabres Goalie Masks