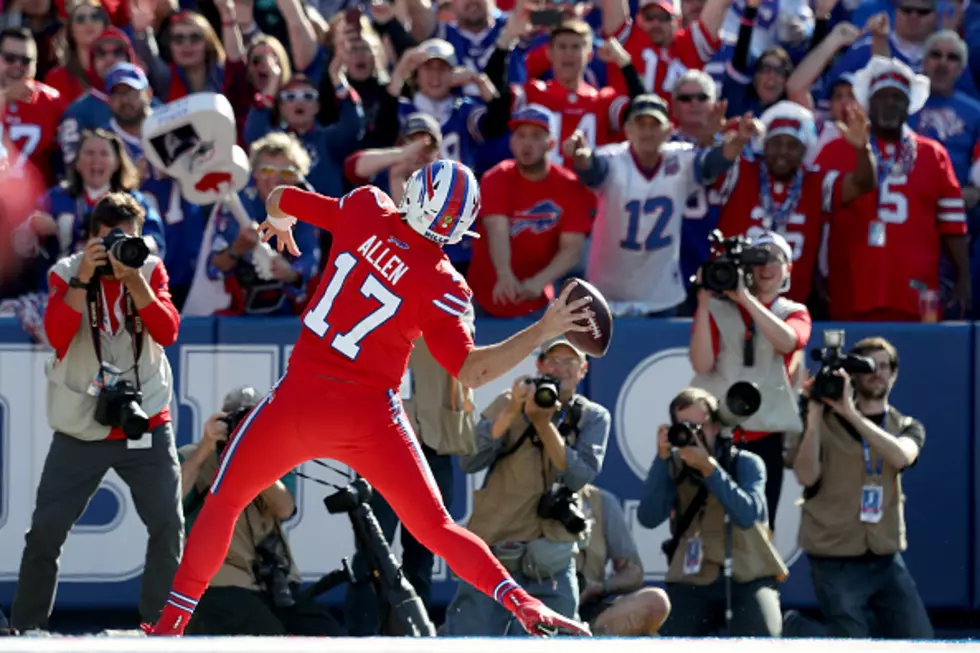 Sports Betting Shows People Believe in The Buffalo Bills
Getty Images
The Bills are a favorite to win the Super Bowl this year, but how much do people believe they'll do it?
Sports betting odds tell a lot of stories. They certainly don't guarantee anything, but the oddsmakers are often correct. So when they say the Buffalo Bills are +600 to win the Super Bowl this year, it carries a lot of weight. They are the favorite above Tampa (+750) and the Cheifs (+1000). The biggest long shot by the way to win it all is the Houston Texans at +30,000.
Even with those odds though, the bets have to be placed by people who believe what they are betting on will come to be. It turns out that an incredible amount of people believe the Bills will win it:
That's a LOT of confidence in the Bills and shows Bills Mafia just how good people believe they will be this season. People aren't just betting on them, it seems like everyone is.
Does it matter? No. Ultimately they will win it or not, and it's a long season where anything can happen. It's fun to see this though. As always, BIlls fans will be cautiously optimistic because they certainly have had their fair share of heartbreak. This might be the year, though.
Bills by a billion.
16 Buffalo Bills With Some Of The Best And Worst Nicknames
Complete List Of Buffalo Bills Available On Cameo
More From CBS Sports Radio 1360 AM