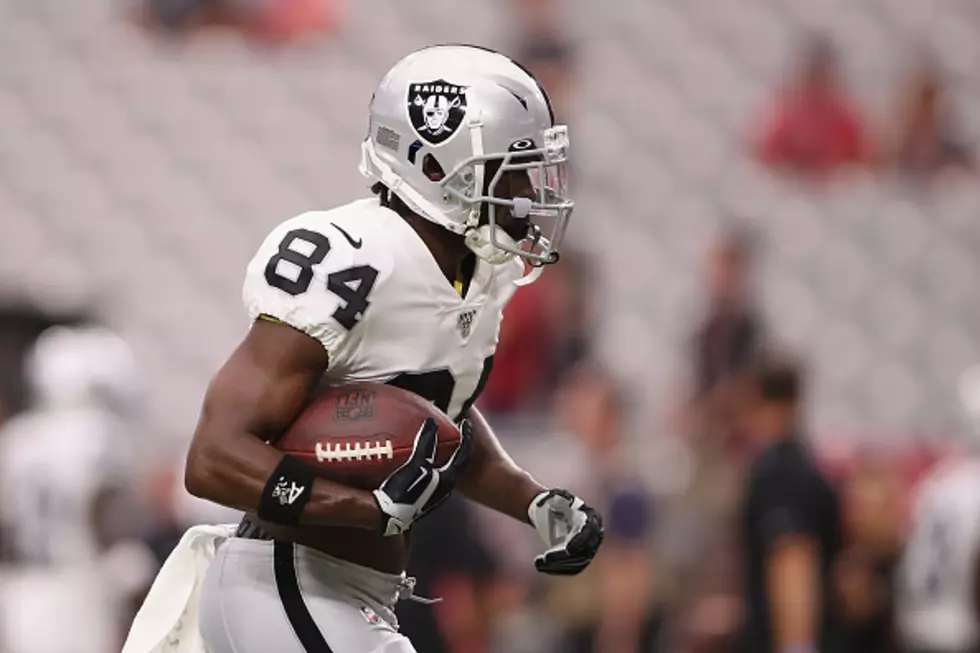 Star NFL Receiver Antonio Brown Signs With The Patriots
Getty Images
It's too ridiculous to even begin to believe it's real. If you follow the National Football League, then you know what a circus the saga between the Oakland Raiderd and star wide receiver Antonio Brown has been.
Brown was traded to Oakland from the Pittsburgh Steelers this off-season, after he was almost shipped to the Buffalo Bills but decided he didn't want to play in Buffalo.
After a series of crazy events, the Raiders released Brown...and hours later, he signed with the New England Patriots. That means he and Tom Brady will play the Bills TWICE this season...
Brown was only with the Raiders for a couple of months but in that time, managed to get a mysterious foot injury while using a cryogenic machine; miss team practices because he couldn't wear his old helmet that was not league-approved; get into a heated argument with the Raiders general manager Mike Mayock; and release a video of a private phone conversation between him and now his former head coach in Oakland, Jon Gruden...and that's just an abbreviated summary.
The Raiders voided the guaranteed money (roughly $30 million) in Brown's contract but now he is with the Patriots, who gave him a one-year contract, worth up to $15 million and a $9 million signing bonus.
If you ever needed another reason to hate the Patriots, you've been given the gift of all gifts...not cool.
More From CBS Sports Radio 1360 AM