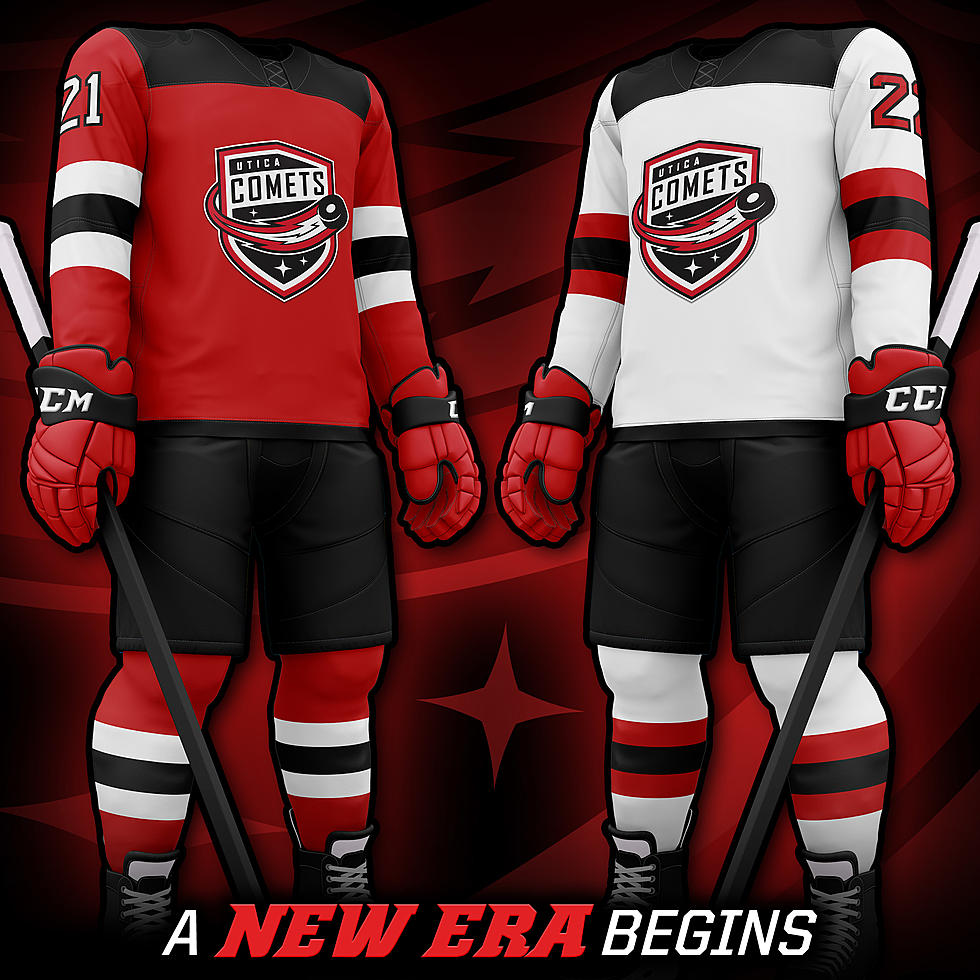 Take A Look Comets Fans! 'New Jerseys' For A New Season
Utica Comets Facebook Page
The Utica Comets have unveiled their new jerseys for the 2021-22 season.
The two jerseys are red with black and white trim and white with black and red trim.
This season marks the Comets new affiliation with the NHL's New Jersey Devils.
The Comets open the season at home on Sunday, October 17 at the Adirondack Bank Center at 3:00 against the Rochester Americans.
It will mark the 34th anniversary of the Utica Devils inaugural game.
Here Are The 23 Funniest Governor Andrew Cuomo Memes on the Internet
On Tuesday, August 10 Governor Andrew Cuomo gave his two week notice to the people of New York. He announced that in light of sexual harassment allegations and a scathing report on the topic from New York Attorney General Letitia James, he would be resigning effective Tuesday, August 24.
From the moment those words were uttered from his mouth, the memes began to fly. We were there to catch them.
Amazing Nostalgic Photos of Uptown Utica
Check out this awesome collection of photos showing what Uptown Utica used to look like. It's amazing to remember what businesses used to be there.