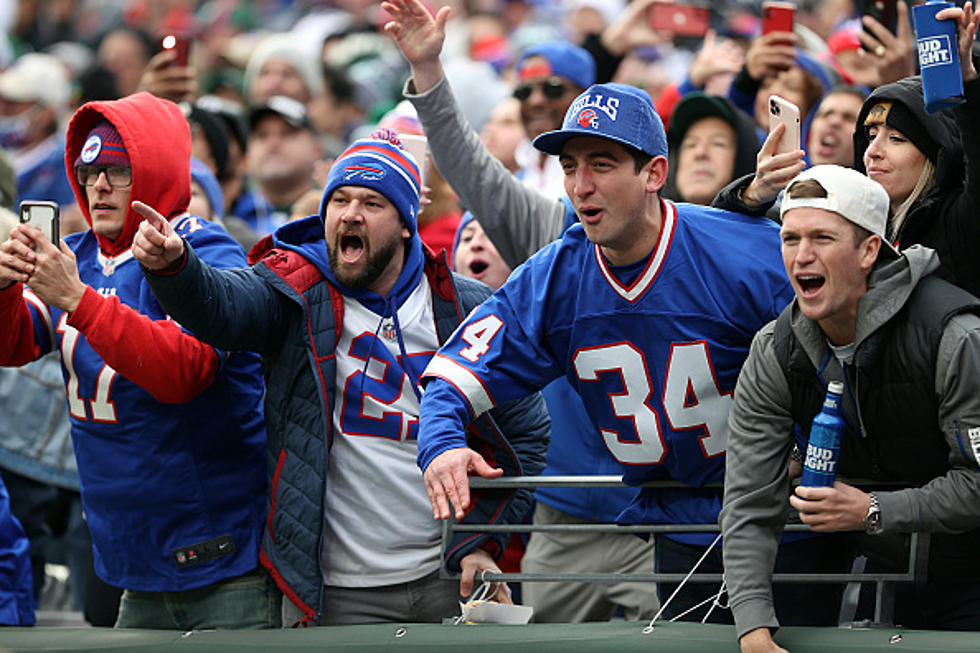 The Jets and Giants Have This Awesome Stadium Feature: Should The Bills Have It? [PIC]
Getty Images
The Buffalo Bills are now 6-3 after their dominating win over division rival, the New York Jets yesterday, 45-17.
The Bills were clicking on both offense and defense, led by quarterback Josh Allen's 366 yards passing and the defense's five takeaways, four of them coming by the way of Jets quarterback Mike White's interceptions.
The game was played at MetLife Stadium, which has been the home of the New York Jets and New York Giants since the 2010 season. It cost $1.6 billion and it might give Bills fans' a glimpse into what the future might hold for their potential new stadium.
The Bills proposed a $1.4 billion stadium to be built in Orchard Park back in August, which was first reported by the AP, while the state did a stadium study into the matter, and list a South Park "downtown" site as a possible option.
Wherever the potential new stadium might land, fans are wondering what sort of features it will include? There's one feature that caught my attention on Sunday at MetLife Stadium, that could maybe be something the Bills consider.
Bills beat reporter for WGR radio, Sal Capaccio, highlighted this stadium feature. It's an area directly behind the players sideline that fans can purchase a ticket for. They can sit or stand, with access to their own concessions during the game.
The downside of this is the fact you can't really see much of the action while the game is going on. You buy a ticket here for the experience more than anything.
I've watched Bills practices from field level and it's much harder to see the action when you're down on the field, let alone behind the players on the sideline. There's a reason why head coach Sean McDermott always says they have to "watch the tape" during postgame press conferences, because it truly is hard to see exactly what happened down on the sideline without a sky view.
Would you be interested in buying a ticket for this if the Bills added it to their new stadium?
Jerseys You Should Never Wear At A Buffalo Game
You should never be caught wearing these jerseys.
The Value Of NFL Teams
Forbes ranked the value of every NFL team.
The 10 Commandments of Buffalo, NY
Here are things that people from Buffalo should always follow!
$2.4 Million New York State Home Inspired By HGTV
This home in Elma, NY was
inspired
by HGTV!
Step Inside This $2.5 Million Mansion In Niagara County
More From CBS Sports Radio 1360 AM