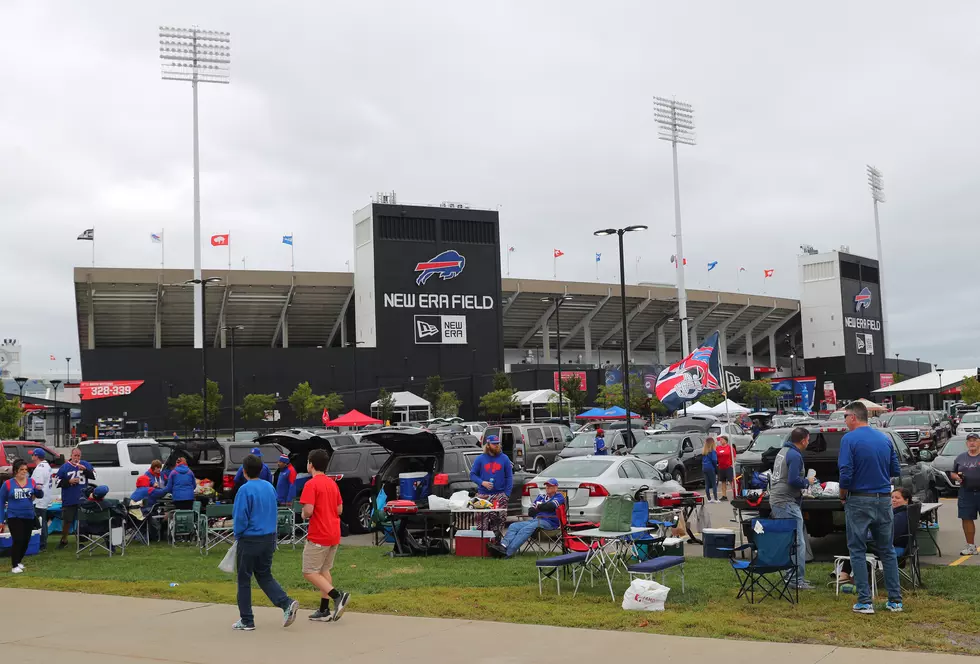 There's a Chance The Bills Could Be At a Competitive Disadvantage This Season
Getty Images
The COVID-19 pandemic has already postponed the NHL, NBA, and MLB seasons (and we don't know when or if they'll restart), along with canceling other live events.
Enter your number to get our free mobile app
Everyone wants to know if and how many fans will be allowed to go to NFL games this season, including New Era Field for Bills games.
According to the NFL Network and NFL.com's Ian Rapoport, the NFL is considering letting the local authorities (states, counties) set attendance levels for each NFL team during the 2020 season.
Daniel Kaplan of The Athletic reported the same story yesterday as well, saying how the NFL would be comfortable with the idea of letting each team/local government set their own capacity limits.
The reason this consideration by the NFL is important is that each state is vastly different right now with its reopening guidelines across the country.
New York State (where New Era Field is located) has arguably the biggest restrictions still in place in the country, while other states are going about business, almost back to normal (the way it was before the pandemic started in March).
If local authorities set capacity limits, then it's reasonable to think the Bills could only be playing in front of a third or half of the capacity (maybe no capacity), while other teams get to play in front of much larger home-field crowds...
This is just a consideration from the NFL, but if this happens, the Bills could be playing in front of far fewer fans than opposing teams, which would definitely be a competitive disadvantage.
Buffalo Bills Top 10 All-Time Winningest QBs
More From CBS Sports Radio 1360 AM