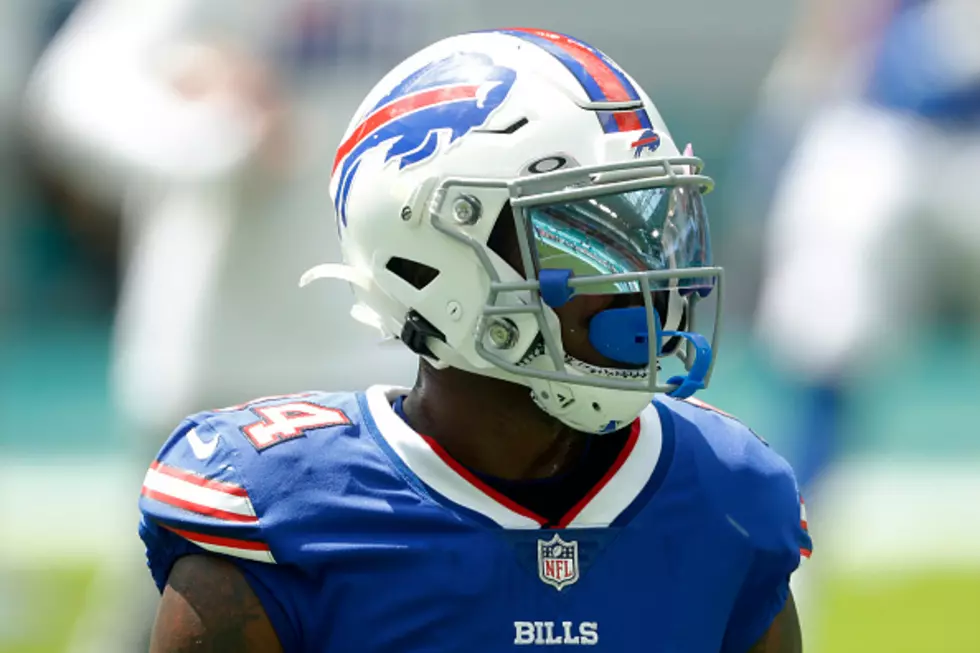 This Might Be The Funniest Bills Social Media Post Ever [PHOTO]
Getty Images
The Bills start the 2020 season 2-0 after a 31-28 win down in Miami against the Dolphins on Sunday afternoon.
Enter your number to get our free mobile app
Josh Allen had a career day, throwing for 417 yards and 4 touchdowns. One of those touchdown passes was to star wide receiver Stefon Diggs, which was his first as a Bill.
The problem though? Nobody saw the touchdown live.
The reason was because there was an extended "technical difficulty" in the TV truck that was broadcasting the game. Fans back in Buffalo (and the media) didn't see the Bills second touchdown of the game, a 22-yard touchdown pass to Diggs.
So, the Bills decided to help fans out by sending out their "version" of the touchdown. A drawn version. A very funny drawn version.
Check out the hilarious tweet below.
The tweet as of typing this had nearly 8,000 likes and over 2,000 retweets, which is more than an average Bills tweet. Seems like a ton of people appreciated the tweet and comical approach.
I was pretty upset I didn't see the touchdown live but this tweet might be the funniest one the Bills have ever sent out.
Bills play next Sunday at Bills Stadium against the Los Angeles Rams.
The Bills are fun and soak in every second, Bills Mafia.
Buffalo Bills Top 10 All-Time Winningest QBs
More From CBS Sports Radio 1360 AM