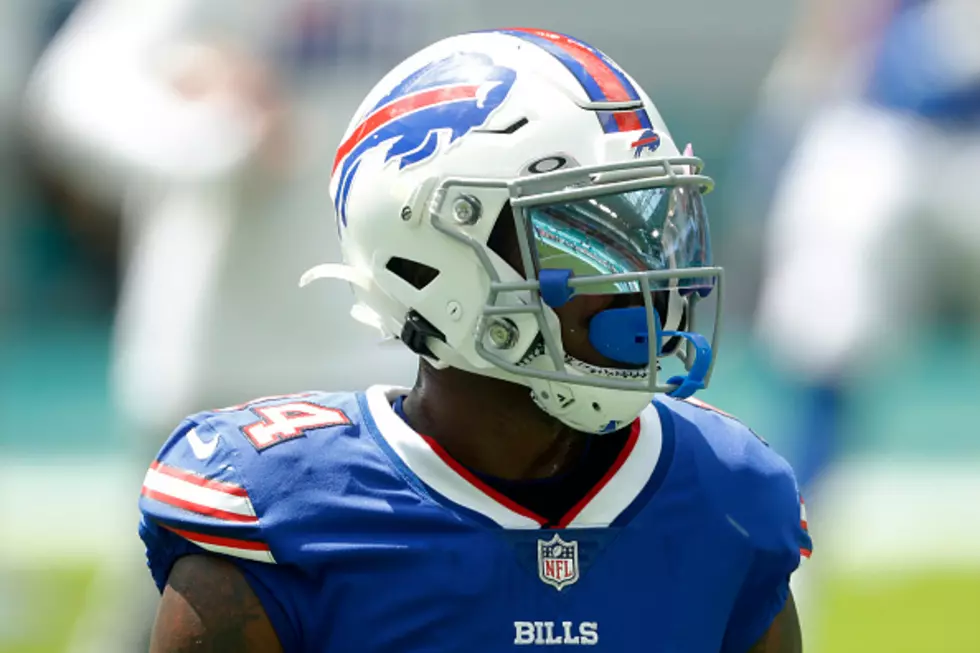 This Tweet Caused Stefon Diggs To Be Traded To The Bills
Getty Images
It was last March (right after the pandemic started) that star wide receiver Stefon Diggs was traded from the Minnesota Vikings to the Bills.
Buffalo gave up a first-round draft pick in the 2020 NFL Draft. The Vikings ended up taking wide receiver Justin Jefferson in the first round, and he was the best rookie wide receiver in the league last season.
As for Diggs, he proceeded to lead the league in both receptions (127) and receiving yards (1,535), which no Bills receiver has ever done before. So, it's cool that this trade worked out for both teams...can't say that for every blockbuster trade.
Some fans might know the backstory on Diggs' time with the Vikings but you may not know that one tweet led to Diggs getting traded from Minnesota to Buffalo.
Bills general manager Brandon Beane was a guest on the Cris Collinsworth podcast this week and when discussing the Diggs trade, he said it all came together in one day, because of a tweet Diggs made that afternoon.
Here's the tweet Diggs made that day that led to Beane calling Minnesota and getting the trade done.
The trade became official around 9 p.m. the evening of March 16th, so this entire process only took six hours after Diggs made that tweet.
This is proof that the power of social media cannot be understated. We're so fortunate to have a star receiver like Diggs (in his prime) playing for the Bills.
TACKLE THESE: Check Out the Best Uniforms In Each NFL Team's History