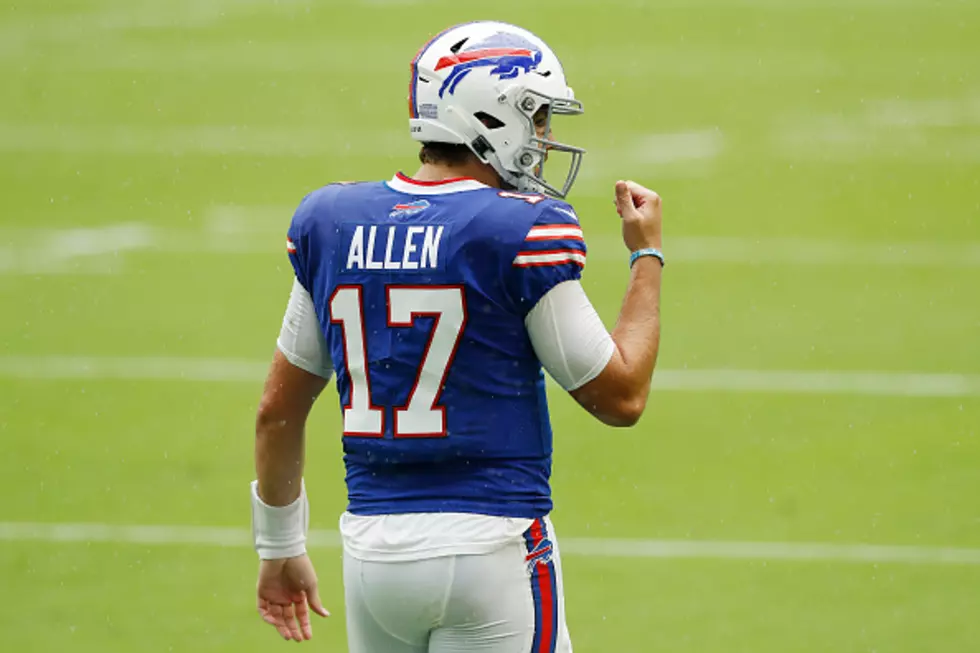 Two Familiar Free Agents Visit The Buffalo Bills
Getty Images
Remember these two names?
On Monday, tight end Nate Becker and running back Antonio Williams were at One Bills Drive making a visit, according to Bills Wire. Last Sunday's game, Buffalo Bills tight end Dawson Knox left the game with a concussion and the Bills may be looking to Becker to suit up on this Sunday's game.
Becker spent time with the Bills over the past two training camps and had a little time on their practice squad as well in 2019. Considering Becker's familiarity with the Bills offense, it would not be surprising to see him join the team's practice squad, at least temporarily, to provide depth, according to the site.
Antonio Williams was an undrafted free agent in 2020 and he has been cut a couple of times by the Buffalo Bills and went back to be a graduate assistant coach where he went to school at the University of North Carolina.
The Buffalo Bills are back at home this Sunday against the Los Angeles Rams which, is the only matchup where both teams are both 2-0.
Enter your number to get our free mobile app
Make sure you order your Bills Fan Box in time for this Sunday's game. Every home game, one of the Buffalo Bills players will design a box, that the Bills will sell for 45 bucks a piece. Inside will be a player-designed shit and a few other non apparel items. This week's you HAVE to see the shirt because it is sweet! Devin Singletary designed the 'motor shirt' and you will get 4 koozies and a bottle opener in your Bills Box by Sunday!
The Top 15 Pizza Places in Buffalo
More From CBS Sports Radio 1360 AM