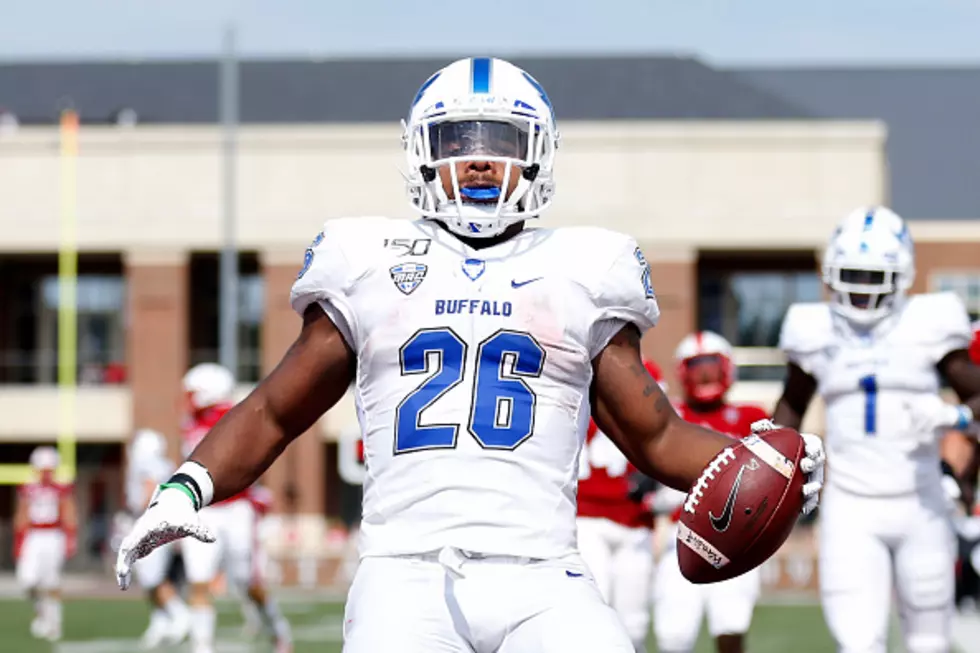 UB Football Ranked Top 25 for the First Time Ever
Getty Images
The UB Bulls are celebrating a big victory for them and for the school's athletic program. Yes, in a year that has brought much heartache and pain, there is something to make Buffalo proud.
Enter your number to get our free mobile app
The news came the same weekend as a game that was canceled for Buffalo. The team was on the way to Ohio as got the news that they had to turn around. The game was declared a "no contest" because the Ohio University team had too many players/staff test positive for COVID-19.
As for the Bulls? What a year it has been! The season got off to a late start and there was concern if it would ever happen. Then, it turns out, the Bulls have one of the best running backs in the entire country!
Jarret Patterson is an absolute all-star and his name, until this past weekend's game cancelation, has been tossed around as a possible candidate to win the Heisman Trophy!
For now, the team and the fans can enjoy the fact that the Bulls are sitting at No. 24 for the first time EVER!!
Buffalo Football Players Drafted to the NFL
More From CBS Sports Radio 1360 AM