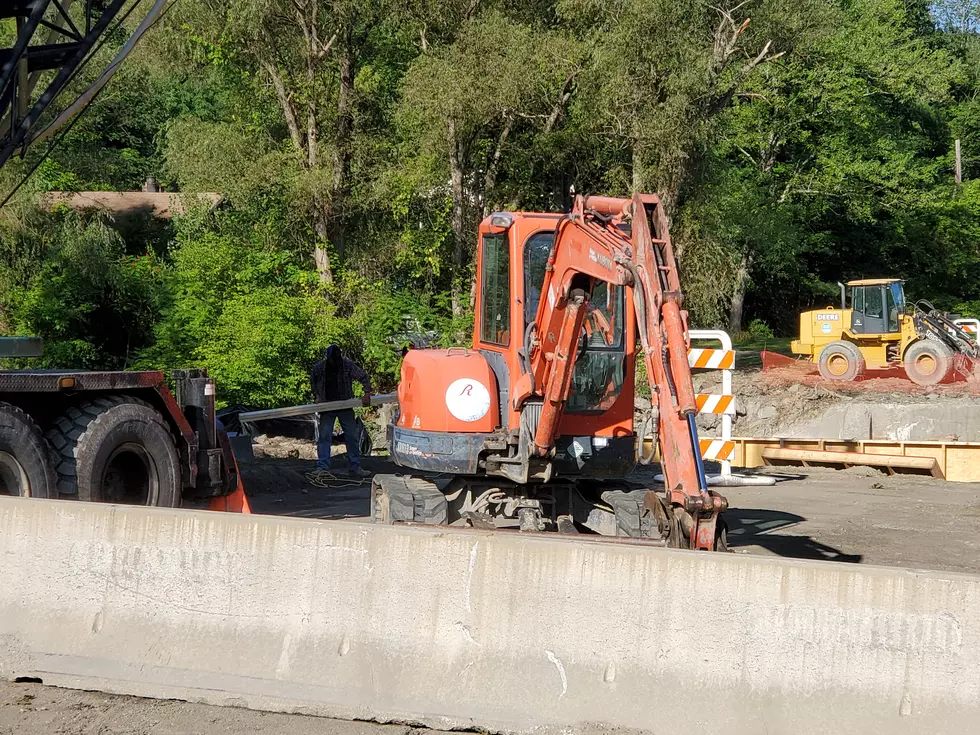 Vestal Bridge Replacement Project "On Schedule"
Photo: Bob Joseph/WNBF News
Construction work on a new bridge in the town of Vestal is expected to be completed this fall.
The project to replace the Juneberry Road span over Choconut Creek got underway about seven weeks ago.
The bridge, which was constructed in 1962, has been closed several times in recent years following periods of heavy rain. The new span will be about four feet higher than the old bridge.
The site is located just west of Vestal Park Rehabilitation and Nursing Center on West Sheedy Road.
Project manager Brenda Gowe said the replacement work is "right on schedule." She said the "weather's been in our favor."
Workers in July removed the old bridge. Pile driving for the new span has been underway in recent days.
The project is expected to be completed by October 25.
R. Devincentis Construction of Binghamton is the general contractor for the project. The company is being paid $1.29 million for the job.
For breaking news and updates on developing stories, follow @BinghamtonNow on Twitter.