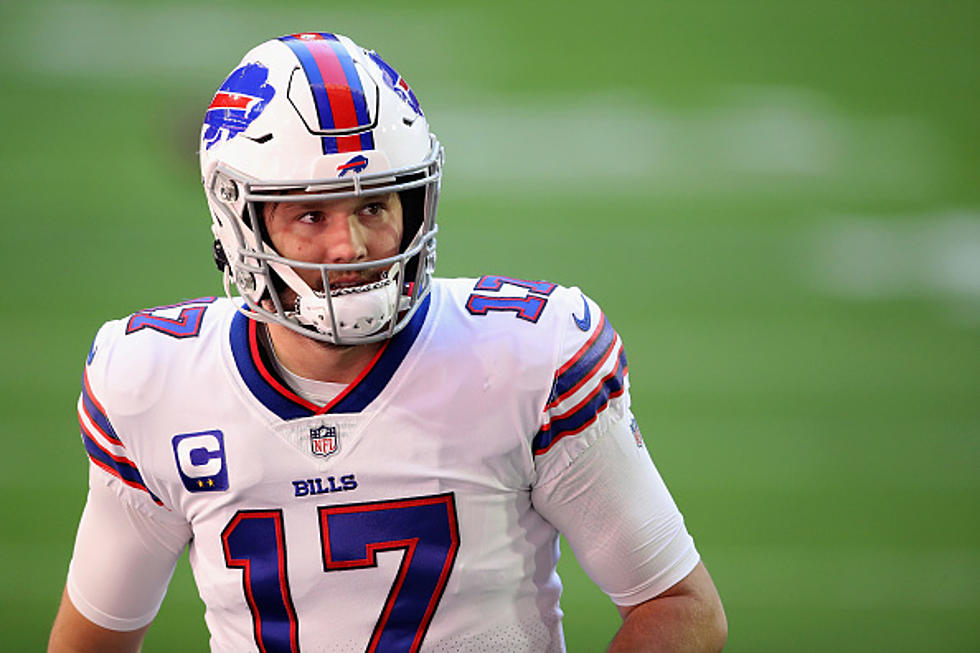 What Was Josh Allen Wearing On His Head Last Night During the Bills Game?
Getty Images
The Buffalo Bills kicked off their preseason schedule last night in Detroit against the Lions and it was a pretty good first effort for the Bills, who were not playing many of their starters.
Stefon Diggs, Cole Beasley, Matt Milano, Micah Hyde, Tre'Davious White and Tremaine Edmunds were some of the players who did not play.
Josh Allen also didn't play in the preseason opener at Ford Field, but that didn't stop him from becoming the focus of attention on the sidelines.
According to WKBW Sports Director Matt Bove, Allen decided to wear this bucket hat during the entire game last night and let me just say, I think Josh really pulls it off.
Bill head coach Sean McDermott likes to wear that style of hat in practice sometimes and who knows, maybe it's the same hat.
As for the game, the Bills took a 13-3 lead but the Lions came back to go up 15-13 in the fourth quarter.
Bills second-year quarterback Jake Fromm led a last minute drive to set up the game-wining field goal by Tyler Bass with less than 20 seconds left in the game.
Fromm hit rookie wide receiver Marquez Stevenson on 4th and 10 down the sideline, which was the play of the game on either side.
The Bills next preseason game is next Saturday at the Chicago Bears at 1 pm. The Bills also have to release five players by Tuesday.
LOOK: 15 Discontinued McDonald's Menu Items
CHECK IT OUT: 100 sports records and the stories behind them
CHECK THEM OUT: 100 years of Christmas toys, gifts and fads