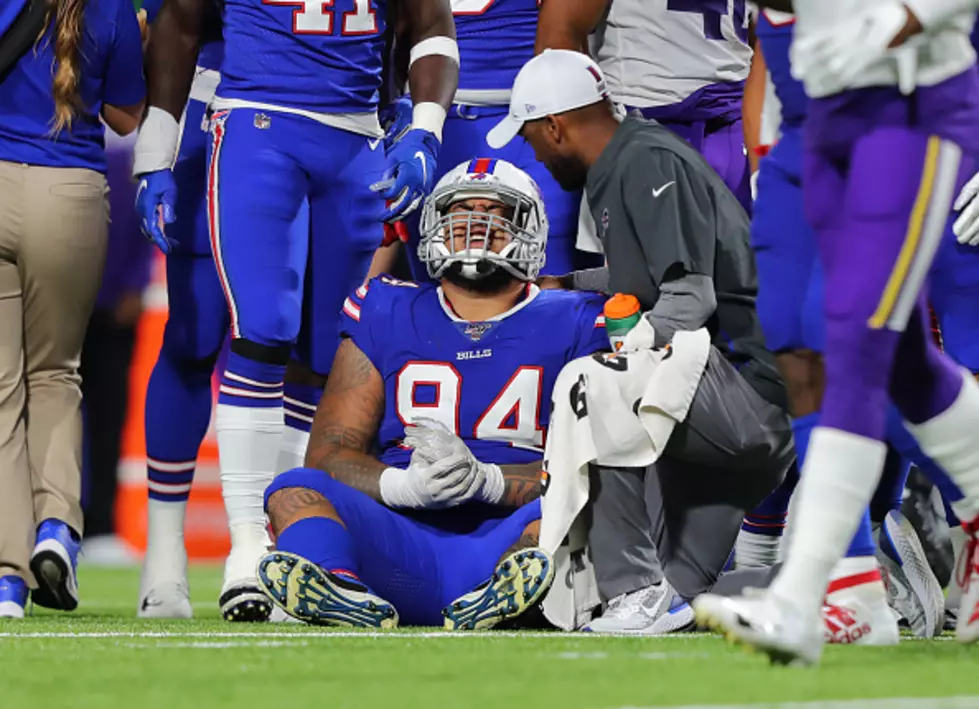 Wife Of Bills Defensive Lineman Kyle Peko Announces She's Cancer Free
Getty Images
It was early in the summer that Giuliana, the wife of Buffalo Bills defensive tackle Kyle Peko, was diagnosed with Stage III Hodgkin's Lymphoma. On Tuesday evening, she announced on Twitter that she was cancer-free, according to WKBW.
Peko's arrival at camp was delayed after his wife's diagnosis but eventually joined his teammates.
"My wife got so many messages, I got so many messages throughout this time so I'm very blessed by Bills Mafia for spreading all the love and support and all the prayers," Peko said Wednesday. "I'd just like to thank everyone for all the support through this time."

"This is how I support my family, this is the way I take care of her and my kids," Peko said in late July. "As a husband and a man, it's my obligation to be there for my family and you're right it's crazy that I'm here but she wouldn't have it no other way."
This is Peko's second year in Buffalo after two seasons with the Denver Broncos.
This news is awesome. We all have had someone in our lives stricken with cancer and I have to imagine the emotions that Kyle Peko and his family are having right now.
More From CBS Sports Radio 1360 AM